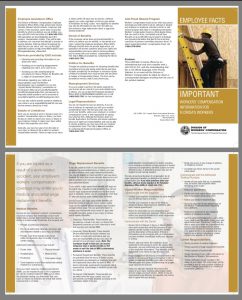 Florida's workers' compensation statute of limitations is outlined in section 440.19, Florida Statues (2017). The statute is particular with regard to the requirements workers' compensation insurance carriers must satisfy to prevail on the SOL defense. This blog points out an approach not addressed in the statute which is used by carriers to bar claims through the SOL defense.
Section 440.19 appears to condition its application on compliance with section 440.185, Florida Statutes. Section 440.185 subsection (3) provides as follows:
Within 3 days after the employer or the employee informs the carrier of an injury the carrier shall mail to the injured worker an informational brochure (italics added) approved by the department which sets forth in clear and understandable language an explanation of the rights, benefits, procedures for obtaining benefits and assistance, criminal penalties, and obligations of injured workers and their employers under the Florida Workers' Compensation Law.
One could conclude from reading sections 440.19 and 440.185, that a carrier's failure to mail the informational brochure would absolutely prevent the SOL defense. Such is not the case. (Here is a link to the approved brochure: Florida Department of Insurance. Page one addresses the workers' compensation statute of limitations.)