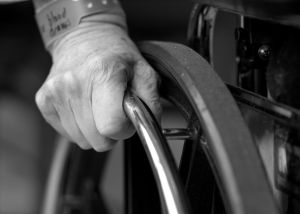 Florida Republicans have controlled the state's legislature and Governor's office (Jeb Bush (1998-2006); Charlie Crist (2006-2010); Rick Scott (elected in 2010)) for more than 10 years. Their time in power has seen a decline in the rights and protections afforded Florida's elderly and infirm. Bad legislation and funding cuts are the reasons for the decline.
The Republican policy of putting business interests before individuals explains the bad legislation and funding cuts. The beat goes on….
In its hard-hitting multi-part series, Neglected to Death, The Miami Herald exposes the sorry state of affairs involving Florida's ALF/nursing home industry. (Here is a link to the newspaper's latest story in the series, State of Failure.)
Examples since 2007:

Some of those involved:
Kudos to:
Some motivating factors for legislation that favors industry over individuals:
Carl Hiassen editorial (8/14/11): ALF's foxes guarding the henhouse
Update: The state begins to take action against ALFs. August 20, 2011 Miami Herald article.
************************************************************
Contact us toll-free at 866-785-GALE or by email to learn your rights.
Jeffrey P. Gale, P.A. is a South Florida based law firm committed to the judicial system and to representing and obtaining justice for individuals – the poor, the injured, the forgotten, the voiceless, the defenseless and the damned, and to protecting the rights of such people from corporate and government oppression. We do not represent government, corporations or large business interests.