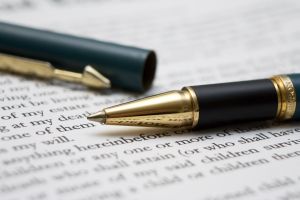 Much was published in 2011 by The Miami Herald in its multi-part exposé, Neglected to Death – see this blog, Nursing Home/Assisted-Living Facility Negligence – Shame on Governor Scott and Florida Legislature, for links to some of the articles – with regard to the horrible conditions existing in many of Florida's nursing homes. One of the points made is that state regulators have been unwilling or unable to regulate the homes and punish the worst offenders.
Private lawsuits are another avenue for exacting punishment against negligent and grossly negligent operators. However, a common drawback to this remedy is that many of the homes operate without the financial means to pay for their negligence, by not maintaining adequate liability insurance and shielding themselves behind layers of shell corporations. This is certainly the case with many of the smaller facilities.
In recent times, another barrier has come in the way of fully and adequately punishing wrongdoers. Arbitration.
Traditionally, victims harmed by nursing home negligence have sought their remedy through the courts, with juries making the final call on the issues of fault and damages. Arbitration removes these decisions from citizen jurors, turning them over, instead, to costly arbitrators. Business interests prefer arbitration, which is looked upon with disfavor by victims' lawyers.
Continue reading