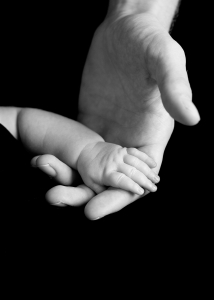 Claiming that medical malpractice premiums being charged to obstetric physicians were becoming dangerously high, in 1988 the Florida Legislature enacted legislation creating the Florida Birth-Related Neurological Injury Compensation Association ("NICA") (Florida Statutes 766.301 – 766.316). The Legislature's stated intent was to reduce medical malpractice claims by providing "compensation, on a no-fault basis, for a limited class of catastrophic injuries that result in unusually high costs for custodial care and rehabilitation." Section 766.301(2) Florida Statutes (1988).
NICA sounds good on paper. However, in practice NICA all too often falls short for the neurologically injured infants who require a lifetime of care, and their families.
The differences between the type and amount of compensation available under NICA and a medical malpractice claim can be substantial, with the upside of a successful malpractice claim being of far more benefit to the victim. However, NICA is the exclusive remedy for claims meeting its requirements. In addition, although NICA is a no-fault system, it is administered in an adversarial way to deny and limit benefits, including making families first seek and exhaust benefits under private insurance policies and government programs, an often daunting task under circumstances for less trying than while dealing with the needs of a brain-injured child. There are numerous other hurdles that make NICA far less appealing in practice than in theory.

Claims that fail to meet NICA's requirements can be pursued through the traditional tort system. NICA's requirements include: (1) There must be a birth-related neurological injury — defined as
an injury to the brain or spinal cord of a live infant
weighing at least 2500 grams for a single gestation or at least 2000 grams for a multiple gestation
caused by oxygen deprivation or mechanical injury occurring in the course of labor, delivery, or resuscitation in the immediate post-delivery period in a hospital
which renders the infant permanently and substantially mentally and physically impaired
and (2) any medical provider, including a hospital, wishing to be immune from civil suit, must be a dues-paying NICA member and give adequate notice of same to the obstetrical patient for an opportunity to make a decision whether to continue treating with the health care provider who participates in NICA or not. Dianderas v. Florida Birth-Related Neurological Compensation Assn., 973 So.2d 523 (Fla. 5th DCA 2007); Tarpon Springs Hosp. Foundation, Inc. v. Anderson, 34 So.3d 742 (Fla. 2d DCA 2010).
Able Florida medical malpractice attorneys will always consider the pros and cons of pursuing benefits under NICA versus traditional tort law. Where malpractice has caused the damage and a tort remedy is the better alternative, those lawyers will fight for the tort remedy. Preliminarily, this involves keeping the case out of the NICA system.
************************************************
Contact us toll free at 866-785-GALE or by email to learn your legal rights.
Jeffrey P. Gale, P.A. is a South Florida based law firm committed to the judicial system and to representing and obtaining justice for individuals – the poor, the injured, the forgotten, the voiceless, the defenseless and the damned, and to protecting the rights of such people from corporate and government oppression. We do not represent government, corporations or large business interests.
While prompt resolution of your legal matter is our goal, our approach is fundamentally different. Our clients are "people" and not "cases" or "files." We take the time to build a relationship with our clients, realizing that only through meaningful interaction can we best serve their needs. In this manner, we have been able to best help those requiring legal representation.