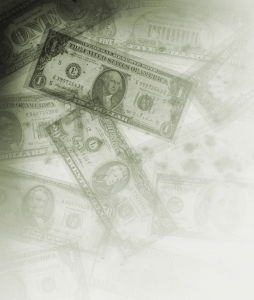 The Medicare Secondary Payer Act of 1980 ("MSP") — Link to the MSP Manual — was enacted to limit the financial burden on taxpayers for the medical expenses of Medicare beneficiaries whose medical needs are the primary responsibility of some other source.
Until 2010, the MSP's main focus was on workers' compensation cases. (Florida's workers' compensation laws are contained in Chapter 440 of Florida's statutes.) Injured workers who receive a lump sum settlement in a workers' compensation case are required to pay all or a portion of those proceeds for the medical care related to their job accident injuries before Medicare will pay penny-one. While third-party civil liability plaintiffs have always been expected to reimburse Medicare for benefits paid in the past, the same regulations with regard to future coverage was never applied. In other words, Medicare was not expecting these Medicare beneficiaries to cover the expenses of future medical care resulting from their accidents from settlement proceeds.
For some time, The Centers for Medicare and Medicaid Services ("CMS"), the federal agency responsible for administering Medicare and Medicaid (as well as a host of other federal programs ) within the Department of Health and Human Services, has been hinting that the Medicare Secondary Payer Act applied to future medical services in third party liability cases, pointing out that the statutory language is the same for workers' compensation and liability cases. With regard to liability cases, Barbara Wright of CMS stated: "So where future medicals are a consideration in arriving at the settlement, appropriate arrangements should be made for appropriate exhaustion of the settlement before Medicare is billed for related services."
One consequence of this new thinking is that insurers and self-insured entities are currently required to report claims made by Medicare-eligible claimant/plaintiffs to the Centers for Medicare and Medicaid Services ("CMS"). This suggests that "appropriate exhaustion of the settlement before Medicare is billed for related services" is required "before Medicare is billed for related services" in personal injury cases. Interestingly, as of the posting of this blog, Medicare has not taken the next step of denying the payment of bills where the care is related to injuries sustained in an accident for which future medicals were considered in arriving at a settlement.

While this may be the case today, Medicare's position could change at any moment, possibly with retroactive ramifications. This should be a cautionary note for personal injury attorneys.
Ideally, a Medicare Set-Aside Trust ("MSA") with CMS's approval will be created for every settlement. (A Medicare Set-Aside is a formalized legal arrangement, like a trust account, where money is set-aside to pay for future medical care as it is incurred. How much should be placed into the MSA and whether or not it can be self-administered by the claimant are problematic issues yet to be resolved in any definitive way.) However, this is time-consuming and expensive, and, sometimes, not even possible. (See this LINK for CMS's threshold requirements for reviewing set-aside proposals in workers' compensation cases.) While there's no way of guaranteeing avoidance of a Medicare denial short of having an MSA-approved Set-Aside, some other measures of protection do exist. They include:
Placing language in the settlement documents that Medicare's interests have been considered, even including a dollar amount that will be earmarked to the Set Aside.
Take the above option further by getting a doctor to estimate future medical needs and the cost of same, and allocate the amount in the settlement documents. This amount can also be funded with a formalized structured settlement. This is option is usually cheaper than obtaining a formal MSA from a private company and can be structured to coordinate the payment of benefits with the claimant's anticipated future medical needs.
Obtain a professional allocation from an MSA vendor. The vendors should know exactly what items will be considered by Medicare, and if they are wrong, they could be held accountable. The allocation can be funded through a tax-free Structured Settlement.
At the very least, the client should be informed of the issues and ways to address them. Due to time, expense, and other practical considerations, some clients will choose to do nothing, simply pocketing the money and walking away. A wise lawyer should get the client to sign a document acknowledging being apprised of the issues and noting his or her choice on the matter.
***************************************
Contact us toll free at 866-785-GALE or by email (jgale@jeffgalelaw.com) for a free, confidential consultation to learn your legal rights.
Jeffrey P. Gale, P.A. is a South Florida based law firm committed to the judicial system and to representing and obtaining justice for individuals – the poor, the injured, the forgotten, the voiceless, the defenseless and the damned, and to protecting the rights of such people from corporate and government oppression. We do not represent government, corporations or large business interests.
While prompt resolution of your legal matter is our goal, our approach is fundamentally different. Our clients are "people" and not "cases" or "files." We take the time to build a relationship with our clients, realizing that only through meaningful interaction can we best serve their needs. In this manner, we have been able to best help those requiring legal representation.