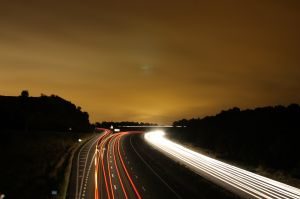 Not a day goes by without someone telling us that he or she has "full coverage."
Insurance companies authorized to sell vehicle insurance in Florida are required by law to offer a full range of coverage options under the standard policy. However, only two types of coverage, PIP and Property Damage (Liability), are required for the vehicle owner to register and lawfully operate the vehicle in Florida. Many people consider this "full coverage."
The problem with this "full coverage" is that it falls short of insuring against every type of loss that can result from a vehicle crash. Moreover, it leaves the at-fault party at risk of having his or her driving privileges suspended. § 324.051(2)(a) Florida Statutes
The way to avoid this consequence is by maintaining bodily injury (BI) insurance in accordance with § 324.021(7) Florida Statutes.
BI is known as third party, as opposed to first party, insurance coverage. It is coverage paid by the at-fault party's insurance carrier to the injured party to compensate for economic and non-economic damages (e.g., pain and suffering). $10,000 is the minimum coverage limit that may be maintained for BI insurance in Florida. The maximum can be in the millions. The premium charged will depend on the policy limit chosen.
While $10,000 does not go far in compensating for damages, having the coverage keeps the insured's driving privileges from being suspended. It also obligates the insurance carrier to furnish a defense attorney at no cost to the insured (see, Purchase a Defense Attorney With Florida Bodily Injury (BI) Vehicle Insurance).
Feel free to contact our office to discuss these and other insurance coverage issues.
************************************************
Contact us toll free at 866-785-GALE or by email to learn your legal rights.
Jeffrey P. Gale, P.A. is a South Florida based law firm committed to the judicial system and to representing and obtaining justice for individuals – the poor, the injured, the forgotten, the voiceless, the defenseless and the damned, and to protecting the rights of such people from corporate and government oppression. We do not represent government, corporations or large business interests.
While prompt resolution of your legal matter is our goal, our approach is fundamentally different. Our clients are "people" and not "cases" or "files." We take the time to build a relationship with our clients, realizing that only through meaningful interaction can we best serve their needs. In this manner, we have been able to best help those requiring legal representation