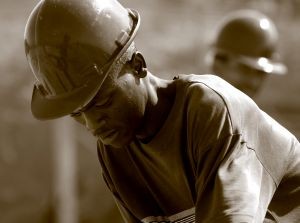 Florida's workers' compensation system is stacked against injured workers in every way imaginable. It more closely resembles what would be expected in Vladamir Putin's Russia.
An especially egregious arrangement is the one which allows employers and their workers' compensation insurance carriers to hand-select the injured worker's treating doctors. See Section 440.13(2) Florida Statutes. Not surprisingly, E/Cs select the same doctors again and again. The doctors know what is expected of them and deliver. The money is good and steady, so there won't be any biting of the hand, so to speak, from this cadre of medical providers. To make matters worse, the law allows the E/C and their representatives to engage in ex-parte communications with treating doctors, see Section 440.13(4)(c) Florida Statutes, and "[n]o medical opinion other than the opinion of a medical advisor …, an independent medical examiner, or an authorized treating provider is admissible in proceedings before the judges of compensation claims." Section 440.15(5)(e) Florida Statutes.
What all of this amounts to is that injured workers mostly have little control over the outcome of their medical care and work status. The doctor's word is gold, even when the doctor is in E/C's pocket.
About the best chance an injured worker has of getting an unbiased medical opinion is when emergency medical care is provided. In this situation, E/C does not have the opportunity to pre-select the medical provider. It is the luck of the draw rather than a hand-picked lackey. While the same holds true for the injured worker, the odds of getting an unbiased opinion from a random doctor is better than getting one from a pawn.
In Cespedes v. Yellow Transportation, Inc./Gallagher Bassett Services, Inc., 130 So.3d 243 (Fla. 1st DCA 2013), the Claimant went to the emergency room at Kendall Regional Medical Center and was admitted under the care of Dr. Pablo Acebal, a neurosurgeon. Dr. Acebal evaluated Claimant and ordered an MRI, which revealed a massive herniated disc at L5-S1 which was severely compressing the nerve roots of the spine. Based on his observation that Claimant was immobilized and in "unbearable pain," Dr. Acebal recommended prompt surgery at L5-S1 to treat the condition. As a professional courtesy, Dr. Acebal first contacted and offered to transfer the Claimant's care to his authorized workers' compensation doctor. Due to the emergent nature of the situation, the WC doctor rejected the idea. Dr. Acebal proceeded to perform the surgery.
E/C subsequently refused to pay for the surgery and Claimant's lost wages during his recovery from surgery, taking the position that the surgeon was not authorized and, therefore, any resulting disability was not compensable. Moreover, at the trial on these issues, E/C argued, successfully, that, based on Section 440.15(5)(e) Florida Statutes, the surgeon's testimony should not be admitted into evidence.
Under section 440.13(1)(f), Florida Statutes, "emergency services and care" is defined, by its reference to section 395.002, Florida Statutes (2007), as follows:
(9) "Emergency services and care" means medical screening, examination, and evaluation by a physician, or, to the extent permitted by applicable law, by other appropriate personnel under the supervision of a physician, to determine if an emergency medical condition exists and, if it does, the care, treatment, or surgery by a physician necessary to relieve or eliminate the emergency medical condition, within the service capability of the facility.
Based, in part, on the testimony of the workers' compensation doctor, the Judge of Compensation Claims (JCC) determined that the medical care provided by Dr. Acebal did not constitute "emergency services and care." On appeal, Florida's First DCA held that the JCC failed to apply the proper standard in making the determination. The appellate court remanded the case back to the JCC, with instructions to answer the following questions.
(1) whether the service provider is a licensed physician (or other appropriate personnel acting under the supervision of a physician); (2) whether an evaluation, screening, or examination was conducted by that physician (or other authorized personnel); and (3) whether such care was undertaken by the physician with the intent of determining "if an emergency medical condition exists.
The DCA concluded: "If each of these questions is answered in the affirmative, then under section 395.002, and thereby under section 440.13(1), "emergency services and care" of some sort have been provided."
The court also explained that, as a matter of law, 440.13(1)(f) permits pain to serve as the basis of an emergency medical condition, if in "the absence of immediate medical attention" the claimant could reasonably be expected to suffer "serious impairment to bodily functions" or "serious dysfunction of any bodily organ or part." § 395.002(8)(a), Fla. Stat. (2007). The court felt it was important to make this point to counter the testimony of two workers' compensation doctors that pain is never an emergency.
The JCC also found that opinion testimony from the emergency room physician, Dr. Acebal, was not admissible pursuant to the "self-help" provisions contained in chapter 440. This ruling was reversed by the appellate court. (However, the court noted that proof of compensable emergency care requires a medical opinion admissible under subsection 440.13(5)(e) which establishes emergency care was both medically necessary for, and causally related to, a compensable workplace injury. It is not clear if this testimony can come from the emergency care physician alone or if it must be furnished by a provider falling into one of the three categories recognized by Section 440.15(5)(e). Cf. Boley Centers, Inc. v. Vines, Fla. 1st DCA Nov. 2015.)
Section 440.15(5)(e) Florida Statutes does not apply to emergency care physicians. See Cespedes @ 253 and § 440.13(3)(a), Fla. Stat. (2005). The court was persuaded by the following language from § 440.13(3)(b), Fla. Stat. (2005):
Pursuant to chapter 395, all licensed physicians and health care providers in this state shall be required to make their services available for emergency treatment of any employee eligible for workers' compensation benefits. To refuse to make such treatment available is cause for revocation of a license.
There are very few ways under Florida's workers' compensation system for injured workers to get a fair shake. Years of legislation has created an unfair advantage for employers and carriers. Ironically, an emergency medical situation can sometimes work to an injured worker's advantage.
*************************
Contact us toll free at 866-785-GALE or by email to learn your legal rights.
Jeffrey P. Gale, P.A. is a South Florida based law firm committed to the judicial system and to representing and obtaining justice for individuals – the poor, the injured, the forgotten, the voiceless, the defenseless and the damned, and to protecting the rights of such people from corporate and government oppression. We do not represent government, corporations or large business interests.
While prompt resolution of your legal matter is our goal, our approach is fundamentally different. Our clients are "people" and not "cases" or "files." We take the time to build a relationship with our clients, realizing that only through meaningful interaction can we best serve their needs. In this manner, we have been able to best help those requiring legal representation.