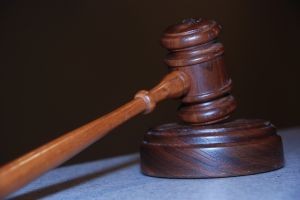 Florida Statute §627.737(2) provides that a plaintiff may recover tort damages for pain, suffering, mental anguish, and inconvenience because of injury arising out of the use of a motor vehicle only if that injury or disease consists in whole, or in part of: (a) significant and permanent loss of an important bodily function; (b) permanent injury within a reasonable degree of medical probability, other than scarring or disfigurement; (c) significant and permanent scarring disfigurement; or (d) death.* A plaintiff failing to meet any of these thresholds may recover only economic damages, such as medical expenses or lost wages
Florida law allows lawsuits against insurers whose denial of meritorious claims is in bad faith. Two types of bad faith claims are recognized: Common law, in the third party context only, and statutory (§625.155 Florida Statutes). Reasonable diligence and ordinary care are material in determining bad faith. See Campbell v. Gov't Employees Ins. Co., 306 So.2d 525, 530-31 (Fla.1974).
Harris v. GEICO General Ins. Co., 961 F. Supp. 2d 1223 (S.D. Fla. 2013) involved a first party bad faith claim. Harris, Geico's insured, sustained injuries in a crash with an uninsured motorist. She maintained $100,000 in UM coverage with Geico. While still receiving medical treatment, Harris demanded that Geico tender the policy limit. Geico offered less. She rejected the offer and proceeded to file a 624.155(3)(a) Civil Remedy Notice. At no time during the CRN 60-day safe harbor period did Harris provide Geico with evidence that her injuries were permanent within a reasonable degree of medical probability. Following the close of the safe harbor period, plaintiff filed a UM action in state court. While the UM claim was pending, she underwent a spinal-fusion surgery. She prevailed at trial, with the jury awarding $336,351. Harris then sued Geico for bad faith pursuant to F.S. §624.155. The jury found Geico acted in bad faith by failing to settle Harris' claim. Geico moved for judgment as a matter of law during trial and renewed its motion subsequent to the jury verdict. Trial judge Kenneth L. Ryskamp granted Geico's motion, ruling that because plaintiff had failed to provide Geico with any medical information during the safe harbor period that she had sustained a permanent injury within a reasonable degree of medical probability, Geico had not acted in bad faith. The ruling was affirmed on appeal. Harris v. GEICO General Ins. Co., Case No. 13-14171 (11th Cir. August 4, 2015) (Unpublished).
In his order, Judge Ryskamp describes the relationship between economic and non-economic damages and case valuation. In his view, before permanency within a reasonable degree of medical probability was established, Geico did not, as a matter of law, act in bad faith by failing to place a value on damages for pain, suffering, mental anguish, and inconvenience. He considered Geico's pre-UM suit offer, based primarily on economic damages, reasonable.
While the full range of Florida bad faith cases — there are many — might suggest more grey than the Harris black-and-white standard, Harris is a cautionary tale.
*Arguably, while a doctor may give testimony regarding the expectation of permanency, typically, the issue is not addressed until the injured person has reached  maximum medical improvement from his or her injuries. §440.02(10) Florida Statutes (2015) defines "Date of maximum medical improvement" as
the date after which further recovery from, or lasting improvement to, an injury or disease can no longer reasonably be anticipated, based upon reasonable medical probability.
**********************************
Contact us toll free at 866-785-GALE or by email to learn your legal rights.
Jeffrey P. Gale, P.A. is a South Florida based law firm committed to the judicial system and to representing and obtaining justice for individuals – the poor, the injured, the forgotten, the voiceless, the defenseless and the damned, and to protecting the rights of such people from corporate and government oppression. We do not represent government, corporations or large business interests.
While prompt resolution of your legal matter is our goal, our approach is fundamentally different. Our clients are "people" and not "cases" or "files." We take the time to build a relationship with our clients, realizing that only through meaningful interaction can we best serve their needs. In this manner, we have been able to best help those requiring legal representation.