Florida is an at-will employment state. The doctrine often allows employers to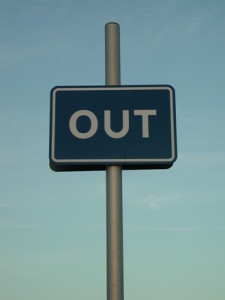 end employment relationships without suffering any negative consequences besides paying unemployment compensation benefits.
While the doctrine creates a climate of vulnerability, Florida employers do not have absolute immunity for every termination decision. They can find themselves in hot water for
This blog will address the first element of a §440.205 retaliatory discharge claim.
Florida does not recognize a common law tort for retaliatory discharge. Scott v. Otis Elevator Co., 572 So.2d 902, 903 (Fla. 1990). Hence, the statute is the only remedy available to address an employer's challenged conduct, and since it is in derogation of common law, it must be construed strictly. Carlile v. Game & Fresh Water Fish Comm'n, 354 So.2d 362 (Fla. 1977); Jenks v. State, 582 So.2d 676 (Fla. 1st DCA), review denied, 589 So.2d 292 (Fla. 1991).
§440.205 reads as follows:
Coercion of employees.—No employer shall discharge, threaten to discharge, intimidate, or coerce any employee by reason of such employee's valid claim for compensation or attempt to claim compensation under the Workers' Compensation Law.
In order to prevail on a retaliatory discharge claim under §440.205 of the Florida Workers' Compensation Laws, Chapter 440 of the Florida Statutes, the employee must prove: (1) he engaged in a statutorily protected activity; (2) an adverse employment action occurred; and (3) the adverse action was causally related to the employee's protected activity. Russell v. KSL Hotel Corp., 887 So.2d 372, 379 (Fla. 3d DCA 2004); and Humphrey v. Sears, Roebuck, and Co., 192 F. Supp. 2d 1371, 1374 (S.D. Fla. 2002).
In Naboa v. The Sygma Network, Inc., United States District Court, M.D. Florida, Orlando Division 2012), the court rejected the Defendant Employer's argument that the statute or case law compel an employee to file an official workers' compensation Petition for Benefits to be protected by the retaliation statute. Instead, it found that Plaintiff engaged in protected activity when he reported his work related injury, filled out the Defendant's corresponding paperwork, and was taken to a clinic by supervisors pursuant to Defendant's established procedure for workers' compensation injuries.
This standard is important because Petitions are not always filed in workers' compensation cases, including those involving significant injuries. When employers and their workers' compensation insurance companies furnish  benefits in accordance with the law, there is no need to file a Petition. Hence, to require a Petition to invoke the protections of §440.205 would cause unnecessary litigation and hardship.
Another issue involves the meaning of the statutory term "valid claim."
It is not uncommon for employers to challenge the compensability of accidents. In Smalbein v. Volusia County School Board, 801 So.2d 169 (Fla. 5th DCA 2001), the employee involved in a car crash claimed workers' compensation benefits. The employer denied responsibility under the "going or coming" rule and prevailed on this defense in the workers' compensation forum.  Thereafter, the employee filed a §440.205 civil action against the employer, asserting retaliation for removing his name from the substitute teacher list. The trial court granted the Employer Defendant's motion for summary judgment, concluding that, by losing the underlying workers' compensation case, the Plaintiff was not engaged in a statutorily protected activity.
On appeal, Florida's Fifth District Court of Appeal vacated the summary judgment, agreeing with Smallbein's argument that the term "valid claim" under section 440.205 should not be construed as a requirement that the workers' compensation claim be compensable. In the court's view
interpreting "valid" as "compensable" thwarts the purpose and intent of the Legislature to prohibit retaliation whereas construing a valid claim as a meritorious one provides the proper protection to injured employees seeking benefits without over-extending the protection to employees who file frivolous claims. 801 So.2d @ 170.
These cases demonstrate a reasonable reluctance against chilling an employee's right to seek workers' compensation benefits in meritorious cases.
Stay tuned for additional blogs on the subject of §440.205 retaliation claims.
*********************
Contact us toll free at 866-785-GALE or by email to learn your legal rights.
Jeffrey P. Gale, P.A. is a South Florida based law firm committed to the judicial system and to representing and obtaining justice for individuals – the poor, the injured, the forgotten, the voiceless, the defenseless and the damned, and to protecting the rights of such people from corporate and government oppression. We do not represent government, corporations or large business interests.
While prompt resolution of your legal matter is our goal, our approach is fundamentally different. Our clients are "people" and not "cases" or "files." We take the time to build a relationship with our clients, realizing that only through meaningful interaction can we best serve their needs. In this manner, we have been able to best help those requiring legal representation.