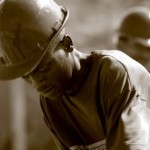 I have blogged often to express my displeasure and dismay with the slow and sometimes immediate erosion of benefits available to injured workers under Florida's workers' compensation system. This blog highlights one example.
The Florida Legislature enacted the state's first "Workman's" Compensation Act in 1935. While I have not done a case study of the Act and its changes from 1935, I can speak with authority on the subject from when I first became involved in the system in 1989: The quality and value of benefits available to Claimants have diminished dramatically to now.
A clear and simple example involves §440.15(2)(b) Florida Statutes.
Following a work-related industrial accident, an injured worker unable or limited in the ability to work is eligible for a category of lost wage benefits known as temporary disability benefits. Temporary benefits are paid during the healing period before the Claimant has reached the point of maximum medical improvement. See §440.02(10). In other words, they are temporary because they end once MMI is reached; MMI is always reached. Depending on her or his work status, or ability to work, a healing Claimant receives either temporary total disability (TTD) or temporary partial disability (TPD) benefits prior to MMI. (While TT and TP are not paid simultaneously, a Claimant can receive both over the healing process.)
§440.15(2)(b) Florida Statutes concerns an enhanced type of TTD benefit. The standard TTD benefit, contained in §440.15(2)(a), is payable at the rate of 66-2/3 or 66.67 percent of the Claimant's average weekly wages (AWW). The enhanced TTD rate is 80% of AWW.
Prior to a 1990 change, §440.15(2)(b) read, in pertinent part, as follows:
… an employee who has sustained the loss of an arm, leg, hand, or foot, or within a reasonable medical certainty the anticipated permanent and total loss of use of such member … shall be paid temporary total disability of 80 percent of his average weekly wage … (e.s.) [italics added]
The current version of §440.15(2)(b), since being amended in 1990, reads, in pertinent part, as follows:
… an employee who has sustained the loss of an arm, leg, hand, or foot, has been rendered a paraplegic, paraparetic, quadriplegic, or quadriparetic, or has lost the sight of both eyes shall be paid temporary total disability of 80 percent of her or his average weekly wage …
The amendment eliminated enhanced TTD for injuries resulting in the effective loss of use of an extremity.
Injuries involving the effective loss of use of an extremity are not uncommon. We currently have two such workers' compensation cases in our office.
For everyone, but especially folks struggling with serious injuries, an additional 14% in wages is meaningful. Other than a way for employers and their workers' compensation insurance companies to save money, there is no rationale reason for the current law vs. the former version.
The workers' compensation system is rife with similar examples of workers losing out to industry. I have seen it happen legislative session after legislative session for the past 25 years.
This steady march has caused many experts to argue that the workers' compensation system, created as part of a grand bargain to benefit workers and employers, is no longer fair to injured workers. As benefits continue to erode, the voices in opposition will only get stronger.
***************************
Contact us toll free at 866-785-GALE or by email to learn your legal rights.
Jeffrey P. Gale, P.A. is a South Florida based law firm committed to the judicial system and to representing and obtaining justice for individuals – the poor, the injured, the forgotten, the voiceless, the defenseless and the damned, and to protecting the rights of such people from corporate and government oppression. We do not represent government, corporations or large business interests.
While prompt resolution of your legal matter is our goal, our approach is fundamentally different. Our clients are "people" and not "cases" or "files." We take the time to build a relationship with our clients, realizing that only through meaningful interaction can we best serve their needs. In this manner, we have been able to best help those requiring legal representation.