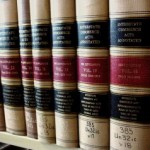 Personal injury plaintiffs and defendants battle over past and future damages. One frequent battleground concerns the amount a plaintiff should be awarded for future medical expenses.
Not infrequently, plaintiffs have sources such as health insurance, workers' compensation, PIP, Med Pay, Medicaid, and Medicare to cover some or all of their future medical expenses. Almost always, these sources pay less than the usual and customary rates charged by most medical providers. Moreover, by accepting payments from these sources, medical providers are barred, in most instances, from balance billing beyond a small copay.
The general rule is that the person who caused the injury (defendant) does not benefit from the total or partial compensation an injured party might receive in the future from a collateral source wholly independent of the wrongdoer. Janes v. Baptist Hospital of Miami, Inc., 349 So.2d 672, 673 (Fla. 3d DCA 1977). In other words, defendants do not benefit from reduced rates which a collateral source might pay in the future … with one exception.  
In Florida Physician's Insurance Reciprocal v. Stanley, 452 So.2d 514 (Fla. 1984), the Florida Supreme Court created a limitation to the common-law collateral source rule. The court held (Stanley at 515-516):
We believe that the common-law collateral source rule should be limited to those benefits earned in some way by the plaintiff. Governmental or charitable benefits available to all citizens, regardless of wealth or status, should be admissible for the jury to consider in determining the reasonable cost of necessary future care… . The jury should consider those future services available to all, regardless of wealth or status, when deciding on the proper award of future damages. [emphasis added]
While questions remain as to which benefits are covered by the Stanley rule, it is clear the defendant carries the burden of proof that the plaintiff did not incur an "expense, obligation, or liability" in obtaining the benefit at issue. Grell v. Bank of America Corporation, Dist. Court, MD Florida 2007; and Winston Towers 100 Association, Inc. v. DeCarlo, 481 So.2d 1261 (Fla. 3d DCA 1986) (Medicare benefits were funded in part by deductions from the plaintiff's monthly social security checks, which made them a benefit for which the plaintiff had incurred a liability or expense.)
*******************************
Contact us toll free at 866-785-GALE or by email (jgale@jeffgalelaw.com) to learn your legal rights.
Jeffrey P. Gale, P.A. is a South Florida based law firm committed to the judicial system and to representing and obtaining justice for individuals – the poor, the injured, the forgotten, the voiceless, the defenseless and the damned, and to protecting the rights of such people from corporate and government oppression. We do not represent government, corporations or large business interests.
While prompt resolution of your legal matter is our goal, our approach is fundamentally different. Our clients are "people" and not "cases" or "files." We take the time to build a relationship with our clients, realizing that only through meaningful interaction can we best serve their needs. In this manner, we have been able to best help those requiring legal representation.