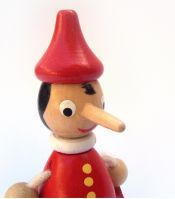 Our previous blog addressed the first prong of a Florida Statute §440.205 workers' compensation retaliation/wrongful termination cause of action (COA). §440.205 provides:
Coercion of employees.—No employer shall discharge, threaten to discharge, intimidate, or coerce any employee by reason of such employee's valid claim for compensation or attempt to claim compensation under the Workers' Compensation Law.
Case law has established the elements of a §440.205 COA as follows: the employee must prove: (1) he engaged in a statutorily protected activity; (2) an adverse employment action occurred; and (3) the adverse action was causally related to the employee's protected activity. Russell v. KSL Hotel Corp., 887 So.2d 372, 379 (Fla. 3d DCA 2004); and Humphrey v. Sears, Roebuck, and Co., 192 F. Supp. 2d 1371, 1374 (S.D. Fla. 2002).
This blog will address prong (2).
The statute does not require an outright termination for an employer's conduct to be actionable. Section 440.205 creates a cause of action for intimidation or coercion even in the absence of a discharge. Chase v. Walgreen Co., 750 So. 2d 93 (Fla. 5th DCA 1999). In Chase, an employee, who remained employed by the Defendant when the lawsuit was instituted, was allowed to proceed with her action [against the employer] on the following allegations of wrongdoing: (1) failing to comply with physician ordered work restrictions; (2) reducing scheduled work hours resulting in decreased income and loss of eligibility for employee insurance and other benefits; (3) refusing Chase's request for transfer to another store located closer to her residence despite the open positions at that store; (4) making changes to Chase's work schedule without prior notice "in an effort to depict Chase as an absentee"; and (5) berating Chase in a "humiliating manner for pretextual violations of company policy or practice." (Chase sought economic damages, including back pay and the value of any lost benefits with interest, and noneconomic damages, including "damages for mental anguish, humiliation, and embarrassment.")
Similarly, in Stallworth v. Okaloosa County School District, United States District Court, N.D. Florida, Pensacola Division 2011, the employee, a classroom assistant, was allowed to proceed under these allegations: the school district eliminated her position, harassed her, intimidated her, and transferred her to positions beyond her physical abilities in retaliation for her filing a workers' compensation claim under state law. Because there was no dispute that Stallworth filed a workers' compensation claim, that her position was eliminated, and that administrators knew of her injury and complaints, the court decided that she set forth a prima facie case.
Once a plaintiff establishes a prima facie case by proving the protected activity and the negative employment action are not completely unrelated, the burden then shifts to the employer to proffer a legitimate reason for the adverse employment action. See Russell [v. KSL Hotel Corp., 887 So.2d 372, 379-80 (Fla. 3d DCA 2004).
Section 440.205 cases are extremely fact intensive. Disgruntled employers can be clever at devising legitimate reasons for its actions other than retaliation. Also coming into play is Florida's status as an at-will employment state and the Florida Legislature's repeal, in 2003, of Chapter 440's "obligation to rehire" mandate.
*********************
Contact us toll free at 866-785-GALE or by email to learn your legal rights.
Jeffrey P. Gale, P.A. is a South Florida based law firm committed to the judicial system and to representing and obtaining justice for individuals – the poor, the injured, the forgotten, the voiceless, the defenseless and the damned, and to protecting the rights of such people from corporate and government oppression. We do not represent government, corporations or large business interests.
While prompt resolution of your legal matter is our goal, our approach is fundamentally different. Our clients are "people" and not "cases" or "files." We take the time to build a relationship with our clients, realizing that only through meaningful interaction can we best serve their needs. In this manner, we have been able to best help those requiring legal representation.