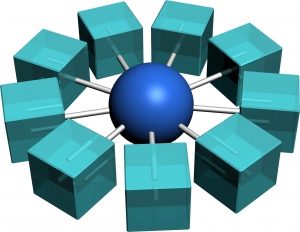 Florida courts have determined that some responsibilities are so important to the community that the principal entity should not be allowed to transfer it to a third party. This defining characteristic of whether a nondelegable duty exists has been described as "rather ambiguous." Dixon v. Whitfield, 654 So. 2d 1230, 1232 (Fla. 1st DCA 1995); W. Page Keeton et al., Prosser and Keeton on the Law of Torts § 71, at 512 (5th ed. 1984). The issue of whether a nondelegable duty exists is a question of law. McCain v. Fla. Power Corp., 593 So. 2d 500, 502 (Fla. 1992).
The standard has been applied in some unexpected ways.
The Dixon case dealt with a school board contracting with an outside entity to transport public school students and a lawsuit brought on behalf of a student who was struck and killed when he tried to cross a street after getting off a public school bus. 654 So. 2d at 1231. In holding against the parents, the appellate court set forth in part:
School boards owe their pupils a duty of reasonable care in providing them with safe transportation, but they are "not insurers of students' safety." Harrison v. Escambia County Sch. Bd., 434 So.2d 316, 319 (Fla.1983).

In short, the parties cite no controlling Florida authority, and we could find none in our own research, for the proposition that the safe transportation of public school students is a nondelegable duty.
If the safe transportation of school children is not so important to the community, what is?
It has been held that a property owner's duty of care towards invitees is a nondelegable duty. U.S. Sec. Servs. Corp. v. Ramada Inn, Inc., 665 So. 2d 268, 270 (Fla. 3d DCA 1995). A nursing home operator has also been held to have a nondelegable duty as to the responsibility for caring for its patients. NME Props., Inc. v. Rudich, 840 So. 2d 309, 312 (Fla. 4th DCA 2003). In Wax v. Tenet Health System Hospitals, Inc., 955 So. 2d 1, 9 (Fla. 4th DCA 2006), the Fourth District held that because the pertinent statute and regulation imposed a duty for non-negligent anesthesia services upon all surgical hospitals, it was important enough "that as between the hospital and its patient it should be deemed non-delegable without the patient's express consent."
On the other hand, in Tuong Vi Le v. Colonial Freight Systems, Inc., Fla. Dist. Court of Appeals, 1st Dist. 2019, the court determined that a trucking company did not have a nondelegable duty to ensure that its trailer was properly maintained and operated in a safe condition. Colonial Freight had contracted with a third party to maintain its trailers. A tire from one of its trailers detached and collided with the vehicle in which Tuong Vi Le was a passenger, causing personal injuries.
Likewise, in Tabraue v. Doctors Hospital, Inc., 272 So. 3d 468, 469 (Fla. 3d DCA 2019), rev. granted in Tabraue v. Doctor's Hospital, Inc., Case No. SC19-685, 2019 WL 3322517 (Fla. July 24, 2019), the Third District held that the appellee hospital owed no nondelegable duty to the appellant for the treatment provided to the appellant in the appellee's emergency room.
Note to Attorneys: A claim based on the breach of a nondelegable duty is not a separate and distinct cause of action from a cause of action based on what it termed "active" or "direct" negligence. Armiger v. Associated Outdoor Clubs, Inc., 48 So. 3d 864, 875 (Fla. 2d DCA 2010).
*******************************
Contact us at 305-758-4900 or by email to learn your legal rights.
Jeffrey P. Gale, P.A. is a South Florida based law firm committed to the judicial system and to representing and obtaining justice for individuals – the poor, the injured, the forgotten, the voiceless, the defenseless and the damned, and to protecting the rights of such people from corporate and government oppression. We do not represent government, corporations or large business interests.
While prompt resolution of your legal matter is our goal, our approach is fundamentally different. Our clients are "people" and not "cases" or "files." We take the time to build a relationship with our clients, realizing that only through meaningful interaction can we best serve their needs. In this manner, we have been able to best help those requiring legal representation.