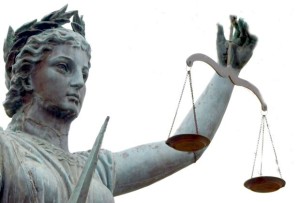 In previous blogs, we addressed the first and second elements of a Section 440.205 Florida Statutes wrongful retaliation/termination cause of action. This blog will address prong the third element.
§440.205 reads as follows:
Coercion of employees.—No employer shall discharge, threaten to discharge, intimidate, or coerce any employee by reason of such employee's valid claim for compensation or attempt to claim compensation under the Workers' Compensation Law.
Case law has broken this cause of action down into the following elements:
The employee engaged in a statutorily protected activity;
An adverse employment action occurred; and
The adverse action was causally related to the employee's protected activity.
Russell v. KSL Hotel Corp., 887 So.2d 372, 379 (Fla. 3d DCA 2004); and Humphrey v. Sears, Roebuck, and Co., 192 F. Supp. 2d 1371, 1374 (S.D. Fla. 2002).
In order to satisfy the "causal connection" prong of a prima facie retaliation case, a plaintiff must, at a minimum, generally establish that the defendant was actually aware of the protected expression at the time the defendant took the adverse employment action. See Raney v. Vinson Guard Service, Inc., 120 F.3d 1192, 1196 (11th Cir.1997) (citing Goldsmith v. City of Atmore, 996 F.2d 1155, 1163 (11th Cir.1993)). Moreover, while awareness of protected expression may be premised upon circumstantial evidence, the plaintiff must show a defendant's awareness with more evidence than mere curious timing coupled with speculative possibilities. See id. at 1197.
Once a plaintiff establishes a prima facie case by proving only that the protected activity and the negative employment action are not completely unrelated, see Higdon v. Jackson, 393 F.3d 1211, 1220 (11th Cir. 2004), the burden then shifts to the defendant to proffer a legitimate reason for the adverse employment action. Russell v. KSL Hotel Corp., 887 So. 2d 372 (Fla. 3rd DCA 2004). If the defendant proffers evidence of a legitimate reason for the adverse action, a plaintiff withstands summary adjudication either by producing sufficient evidence to permit a reasonable finder of fact to conclude the employer's proffered reasons were not what actually motivated its conduct, or that the proffered reasons are not worthy of belief. Corbitt v. Home Depot U.S.A., No. 08-12199, 2009 WL 4432654, at * 20 (11th Cir. Dec. 4, 2009). A trial court should "evaluate whether the plaintiff has demonstrated such weaknesses, implausibilities, inconsistencies, incoherencies, or contradictions in the employer's proffered legitimate reasons for its action that a reasonable factfinder could find them unworthy of credence." Id. (internal citations omitted).
While temporal proximity between the protected activity and an adverse action may be sufficient circumstantial evidence of a causal connection for purposes of a prima facie case, see Ortega v. Engineering Systems Technology, Inc., 30 So.3d 525 (Fla. 3rd DCA 2010), the real battle will be fought over the legitimacy of the employer's adverse action. While there are a countless number of factors to consider in determining the real basis for a termination, it is always important to analyze the employee's personnel file and the employer's policies and procedures should be considered closely. Interestingly, a wrongful termination cannot be undone by demonstrating that the employee could have been, but wasn't, terminated for violating a particular procedure. Hodges v. Citrus World, Inc., 850 So.2d 648 (Fla. 2nd DCA 2003).
Employees often have a good sense of why they were terminated. However, they must be careful to guard against allowing anger and disappointment to lead them into a false belief. Since our law firm also handles workers' compensation cases, we find it helpful to conduct discovery in the workers' compensation case with regard to issues related to a potential 440.205 claim before bringing suit.
**********************
Contact us toll free at 866-785-GALE or by email to learn your legal rights.
Jeffrey P. Gale, P.A. is a South Florida based law firm committed to the judicial system and to representing and obtaining justice for individuals – the poor, the injured, the forgotten, the voiceless, the defenseless and the damned, and to protecting the rights of such people from corporate and government oppression. We do not represent government, corporations or large business interests.
While prompt resolution of your legal matter is our goal, our approach is fundamentally different. Our clients are "people" and not "cases" or "files." We take the time to build a relationship with our clients, realizing that only through meaningful interaction can we best serve their needs. In this manner, we have been able to best help those requiring legal representation.