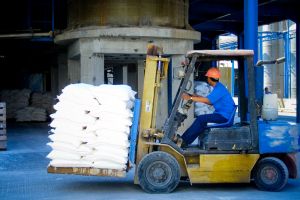 Most Florida employees injured at work will be limited to receiving compensation through the state's workers' compensation system as laid out in Chapter 440 of the Florida Statutes. The main reason for this limitation is that employers and fellow-employees are immune from being sued for simple negligence. See F.S. 440.11.
'"[S]imple negligence is that course of conduct which a reasonable and prudent man would know might possibly result in injury to persons . . .."' Carraway v. Revell, 116 So. 2d 16, 22 (Fla. 1959) (quoting Bridges v. Speer, 79 So. 2d 679, 682 (Fla. 1955)).
Negligence cases and workers' compensation cases are different creatures subject to their own set of laws with regard to compensation for injuries. One of the main differences is that the workers' compensation system does not authorize compensation for pain and suffering. (No Compensation for Pain & Suffering Under Florida's Workers' Compensation System.)
Chapter 440 is a no fault system for the provision of benefits. In theory, at least, the worker's compensation statutes provide a system of compensation for injured workers in which the worker receives the guarantee of rapid compensation for work related injuries. Reality is often a different story. Even when the system works as designed, its shortcomings are many. Read these blogs:
In some instances, injured workers would be more fairly compensated through the civil justice system (negligence) than through the workers' compensation system. Unfortunately, due to a number of factors, including employer and fellow-employee immunity (see above), and a lack of fault (i.e., all but the injured worker are blameless for the accident), injured workers infrequently have the option of seeking a civil rather than a workers' compensation remedy.

A common scenario is for the accident to be caused by employer and/or co-worker negligence. F.S. 440.11 says that neither can be sued for simple negligence. However, the immunity protection of 440.11 is not absolute. In order to overcome the employer's immunity, three elements must be proved:
the employer engaged in conduct that the employer knew, based on similar accidents or on explicit warnings specifically identifying a known danger, was virtually certain to result in injury or death to the employee; and
the employee was not aware of the risk because the danger was not apparent; and
the employer deliberately concealed or misrepresented the danger so as to prevent the employee from exercising informed judgment about whether to perform the work.
Thanks to Governor Jeb Bush, this standard went into effect in 2003. It is virtually impossible to overcome, providing employers with freedom from having to be safety conscious. (Good job, Jeb.) The standard is somewhat lower for co-workers:
"Such fellow-employee immunities shall not be applicable to an employee who acts, with respect to a fellow employee, with willful and wanton disregard or unprovoked physical aggression or with gross negligence when such acts result in injury or death or such acts proximately cause such injury or death …."
"Gross negligence . . . is defined as an act or omission that a reasonable, prudent person would know is likely to result in injury to another." Eller v. Shova, 630 So. 2d 537, 541 n.3 (Fla. 1993) (citing Glaab v. Caudill, 236 So. 2d 180 (Fla. 2d DCA 1970)). [A] finding of gross negligence requires the following:
[F]irst of all, gross negligence presupposes the existence of a "composite" of circumstances which, together, constitute an "imminent" or "clear and present" danger amounting to more than normal and usual . . . peril. . . .

Secondly, gross negligence must be predicated on a showing of chargeable knowledge or awareness of the imminent danger spoken of.

And thirdly, the act or omission complained of must occur in a manner which evinces a "conscious disregard of consequences," as distinguished from a "careless" disregard thereof (as in simple negligence) or from the more extreme "willful or wanton" disregard thereof (as in culpable or criminal negligence).
This language came from Hoyt v. Corbett, 559 So. 2d 98 (Fla. 4th DCA 1990), which addressed gross negligence in the context of worker's compensation immunity. There, the decedent's estate was awarded a verdict after the appellant, the employee, electrocuted the decedent at the workplace. The Court quoted from Glaab, 236 So. 2d at 183-84.
440.11's standards were recently put to the test in Boston v. Publix Supermarkets, Inc., So.3d , 38 FLW D959 (Fla. 4th DCA 5-1-2013), a case involving the death of a Publix employee in a work accident. The decedent's personal representative sought civil remedy damages against Publix and the fellow-employee who caused the accident. (The compensation for death under the workers' compensation system is limited to $7,500 for burial expenses and $150,000 paid to survivors in installments. See F.S. 440.16.)
Both defendants hid behind F.S. 440.11 to avoid civil liability for their alleged negligence. The trial court dismissed the civil case against both defendants. An appeal was taken. With regard to the employer, Florida's Fourth District Court of Appeal agreed with the trial court that the 440.11 immunity exception had not been overcome. With regard to the fellow-employee, the court decided that the evidence raised material issues of fact on the claim of gross negligence of the Publix employee that the case should be remanded to the trial court for further proceedings on the claim of gross negligence.
While the facts are important, the court's rulings were essentially driven by the law. If the standard for employers was the same as it was for fellow-workers, it's likely the appeals court would have sent both cases back to the trial court for further proceedings.
The obvious take-away from the statutory language and the Boston case is that it's easier to overcome a fellow-employee's workers' compensation immunity than it is to overcome the employer's.
How can this be used to the benefit of injured workers?
Few fellow-employees have the financial means to fully compensate for the damages resulting from a serious accident. The opposite usually holds true for their employers. As part of the basic workers' compensation insurance comes a type of coverage known as Coverage B, also called Employers' Liability Coverage. It covers:
Bodily Injury By Accident – $100,000 each accident
Bodily Injury By Disease – $500,000 policy limit
Bodily Injury By Disease – $100,000 for each employee
Company assets are another resource.
What makes the employer liable for the fault of its employee? An employer can be vicariously liable for the act of an employee committed (1) within the scope of employment, or (2) during the course of employment and to further a purpose or interest of the employer. Valeo v. East Coast Furniture Co., So.3d , 37 FLW D1820 (Fla. 4th DCA 8-1-2012).
In conclusion, Florida's workers' compensation system is often woefully deficient in terms of providing needed benefits to injured workers. In many instances, the injured worker would be better off being compensated through the remedies available under civil law. Unfortunately, F.S. 440.11 creates a challenging impediment to this avenue of relief. While it is virtually impossible to overcome the immunity afforded to employers, the burden is not as great with regard to fellow-employees. The proposition posited in this blog is an idea for making an end run around the employer immunity to reach the money.
************************************************
Contact us toll free at 866-785-GALE or by email to learn your legal rights.
Jeffrey P. Gale, P.A. is a South Florida based law firm committed to the judicial system and to representing and obtaining justice for individuals – the poor, the injured, the forgotten, the voiceless, the defenseless and the damned, and to protecting the rights of such people from corporate and government oppression. We do not represent government, corporations or large business interests.
While prompt resolution of your legal matter is our goal, our approach is fundamentally different. Our clients are "people" and not "cases" or "files." We take the time to build a relationship with our clients, realizing that only through meaningful interaction can we best serve their needs. In this manner, we have been able to best help those requiring legal representation.