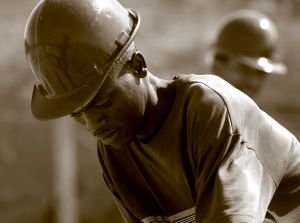 Pre-Jeb Bush, Florida construction subcontractors were held liable in tort for damages caused by their negligence when the party harmed was an employee of a subcontractor with whom legal vertical privity was not shared. This powerful threat caused subcontractors to pay heightened attention to workplace safety. When subcontractors fell short of being reasonably safe and the result was bodily injury, they paid the cost.
This did not sit well with Governor Bush and his Republican cohorts who controlled Florida's legislature. Profits were at stake. Action was taken to eliminate this bothersome "loophole." Legislation was passed granting "horizontal immunity" to construction subcontractors without any contractual or other legal connection to employees of other companies. See Florida Statute § 440.10(1)(e)(2). See also § 440.11(1)(b)(2).
Thankfully, the immunity is not absolute. § 440.10(1)(e)(2) provides that gross negligence is excepted from the workers' compensation exclusivity provision. To establish gross negligence, a Plaintiff must show (1) a composite of circumstances which, together, constitute a clear and present danger; (2) an awareness of such danger by the subcontractor; and (3) a conscious voluntary act or omission by the subcontractor that is likely to result in injury. See Pyjek v. Valleycrest Landscape Development, Inc., So.3d , 38 FLW D1064 (Fla. 2nd DCA 5-15-2013); and Villalta v. Cornn Int'l, Inc., 109 So. 3d 305 (Fla. 1st DCA 2013) (citing Glaab v. Caudill, 236 So. 2d 180, 185 (Fla. 2d DCA 1970)); cf. Merryman v. Mattheus, 529 So. 2d 727, 729 (Fla. 2d DCA 1988) (explaining that mere knowledge of vulnerability of employee to the possibility of injury is insufficient to amount to gross negligence; there must be a likelihood of injury from employee's vulnerability greater than mere danger, rising to a "clear and present danger").

Prior to the legislative change, the standard required to hold a subcontractor of this status liable in tort was simple negligence. '"[S]imple negligence is that course of conduct which a reasonable and prudent man would know might possibly result in injury to persons . . .."' Carraway v. Revell, 116 So. 2d 16, 22 (Fla. 1959) (quoting Bridges v. Speer, 79 So. 2d 679, 682 (Fla. 1955)).
It is much more difficult to establish gross negligence than simple negligence.
In its present form, Florida's workers' compensation system frequently falls woefully short in fairly compensating individuals injured at work. Every effort should be made by their attorneys to seek the best avenue of relief for them. This blog provides information about one possible avenue.
************************************************
Contact us toll free at 866-785-GALE or by email to learn your legal rights.
Jeffrey P. Gale, P.A. is a South Florida based law firm committed to the judicial system and to representing and obtaining justice for individuals – the poor, the injured, the forgotten, the voiceless, the defenseless and the damned, and to protecting the rights of such people from corporate and government oppression. We do not represent government, corporations or large business interests.
While prompt resolution of your legal matter is our goal, our approach is fundamentally different. Our clients are "people" and not "cases" or "files." We take the time to build a relationship with our clients, realizing that only through meaningful interaction can we best serve their needs. In this manner, we have been able to best help those requiring legal representation.