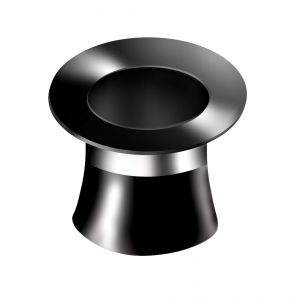 "Rabbit from a hat." That's the description I have given to a case we recently handled with Domnick & Shevin PL.
I have blogged extensively about the indecent and dangerous immunity afforded medical providers under Florida's wrongful death statute. (Gigantic Loophole in Florida's Wrongful Death Act; Florida Wrongful Death Survivors Chart — Back by Popular Demand; Doctors Skirt Fault Under Florida's Wrongful Death Act; Florida's Wrongful Death Act Fosters Better-Dead-Than-Alive Philosophy In Medical Malpractice Cases.)
We found a way around the statutory immunity … sort of.
Section 768.21(8) of Florida's Wrongful Death Act exempts medical providers from liability where the decedent dies without leaving behind a surviving spouse or minor children. Our office receives a stream of inquiries from adult children and the siblings of senior citizens whose deaths resulted from medical malpractice. Frequently, we are not the first law firm they have contacted. They have been informed that Florida law precludes a recovery. Very often, all we can do is confirm the bad news. Shock, dismay, and anger towards the system typically follow.

In certain specific instances, however, relief may be available under Florida's "Adult Protective Services Act. " That's the avenue we followed in the "Rabbit from a hat" case.
It began with a phone call from a gentleman who explained that his 77 year old father-in-law had died while residing in a facility where he was admitted for rehabilitation after a heart surgery. Upon admission to the facility, he was incoherent with a diagnoses of confusion, dementia, encephalopathy, hypertension, history of transient ischemic attack, lack of bed mobility and requiring extensive assistance with activities of daily living. He was 77 years old, wheelchair bound and dependent on staff for pressure relief. He was unable to give a history or perform any activities of daily living due to his confusion, generalized weakness and infirmity of age. He was at high risk for skin breakdown. To avoid bedsores, he needed to be shifted frequently. Since he was in no state to care for himself, this responsibility fell on facility staff, including trained nurses. It wasn't done. He quickly developed painful and debilitating bedsores that contributed to his untimely demise two months after his admission for care and rehab.
Interestingly, prior to us receiving the initial call, the decedent's family had complained to The Adult Protective Services Program, which undertook an investigation. Its investigation uncovered troubling instances of neglect. A lawsuit was filed against the facility containing claims for medical negligence and elder abuse. Only the elder abuse claim sought damages for the elderly man's wrongful death. The case was quickly settled.
Not every incident involving serious harm or death to an elderly adult falls within the "Adult Protective Services Act. " The courts are careful not to allow the Act to usurp the protections afforded medical providers under the Wrongful Death Act and Chapter 766. Nevertheless, thoughtful consideration should be given to this cause of action. At the very least, further probing should be conducted even after it is learned that the decedent died without leaving behind a spouse or minor children. We were not the first law firm contacted by our client, just the only one willing to dig deeper into the story.
*********************************************************
Contact us toll free at 866-785-GALE or by email (jgale@jeffgalelaw.com) for a free, confidential consultation to learn your legal rights.
Jeffrey P. Gale, P.A. is a South Florida based law firm committed to the judicial system and to representing and obtaining justice for individuals – the poor, the injured, the forgotten, the voiceless, the defenseless and the damned, and to protecting the rights of such people from corporate and government oppression. We do not represent government, corporations or large business interests.
While prompt resolution of your legal matter is our goal, our approach is fundamentally different. Our clients are "people" and not "cases" or "files." We take the time to build a relationship with our clients, realizing that only through meaningful interaction can we best serve their needs. In this manner, we have been able to best help those requiring legal representation.