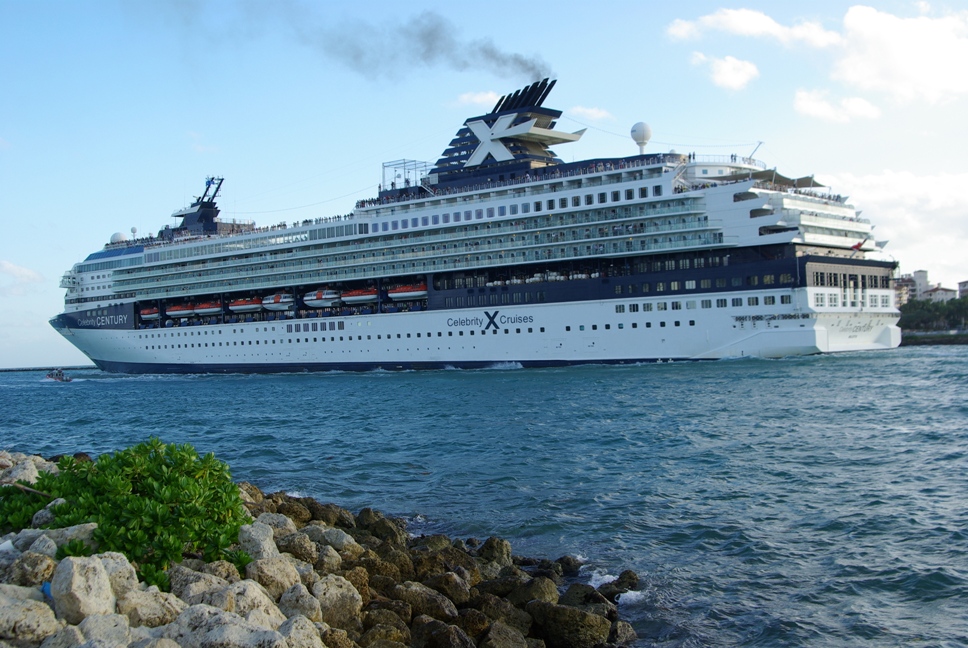 Millions of passengers travel annually on cruise ships sailing from Florida ports. Thankfully, most of the voyages are uneventful in terms of negative events. However, some passengers do suffer serious personal injuries and even death through the fault of the cruise ship companies.
General Maritime Law governs cases involving cruise ship passengers, Everett v. Carnival Cruise Line, Inc., 912 F.2d 1355 (11th Cir. 1990), including for injuries and death occurring during shore excursions, so long as it happens during the "course of the cruise." Doe v. Celebrity Cruises, Inc., 394 F.3d 891 (11th Cir. 2004); Howard v. Crystal Cruises, Inc., 41 F.3d 527 (9th Cir. 1995). Common reasons for holding cruise lines liable for shore excursion accidents are fault in screening, hiring, and retention of tour operators. Fojtasek v. NCL (Bahamas), Ltd., 613 F.Supp. 2d 1351 (S.D. Fla. 2009); Smolnikar v. Royal Caribbean Cruises Ltd., — F.Supp. 2d — (S.D. Fla. 2011).
General Maritime Law holds a shipowner to a duty of reasonable care under the circumstances. Kermarec v. Compagnie Generale Transatlantique, 358 U.S. 625 (1959). With regard to dangers or risks that are not apparent and obvious, a cruise line has a duty to warn a passenger. Luby v. Carnival Cruise Lines, Inc., 633 F.Supp. 40 (S.D. Fla. 1986) aff'd 808 F.2d 60 (11th Cir. 1986).
Here is a checklist of other important considerations for cruise ship passengers:
Statute of Limitations/Notice of Accident: The courts have given the cruise ship companies some leeway in dictating how long harmed passengers have to bring claims. The restrictions will be written into the passenger ticket/contract. Typically, the statute of limitations is set at one year, while the time period for notifying the cruise ship company of an event is 6 months. This means that notice of the harm must be given to the cruise ship company within 6 months of the event and that a lawsuit must be brought against the company within 1 year of the event. The failure of a claimant to meet either of these conditions will likely bar the claim entirely.

Forum Selection: The forum is where the case is brought. Like with the category above, the courts allow the cruise ship companies to establish the forum. Most companies require that claims be brought in South Florida in Federal Court. Leslie v. Carnival Corp., 22 So.3d 561 (Fla. 3d DCA 2008.) The forum selection provision will be contained in the passenger ticket/contract. Carnival Cruise Lines, Inc. v. Shute, 499 U.S. 585 (1991).
Sexual Assault by Crew Members: Unfortunately, this is an all too common occurrence on voyages. Vessels are large, with many secluded nooks and crannies, and passengers have a tendency to let their guard down. When a passenger is sexually assaulted by a crew member, the vessel owner is strictly liable for the assault. Nadeau v. Costly, 634 So.2d 649 (Fla. 4th DCA 1994); Doe v. Celebrity Cruises, Inc., 394 F.3d 891. In order to hold the vessel operator accountable, all that the passenger needs to prove is that the assault occurred during "the contractual period." Doe v. Celebrity Cruises, Inc., 145 F. Supp.2d 1337 (S.D. Fla. 2000).
Liability for Shipboard Medical Care: The court holdings on this issue are mixed. The theories applied in those courts that hold vessel operators accountabiilty for the negligence of onboard medical providers are: (1) negligent hiring and retention; (2) apparent agency, Warren v. Ajax Navigation, Inc., 1995 AMC. 2609 (S.D. Fla. 1995); and (3) joint venture, Sasportes v. M/V Sol de Copacabana, 581 F.2d 1204 (5th Cir. 1978), Bay Casino, LLC. v. M/V Royal Empress, 1998 AMC 2226 (E.D. N.Y. 1998).
Releases: Cruise lines insist on obtaining releases from passengers before certain activities may be performed. Thankfully, the law does not enforce these agreements for personal injury or death caused by the negligence of the vessel or its crew, or to give up the right to a jury trial. 46 U.S.C. Section 30509, which was formerly designated as 46 U.S.C. Section 183c.
**********************************************
Contact us toll free at 866-785-GALE or by email to learn your rights.
Jeffrey P. Gale, P.A. is a South Florida based law firm committed to the judicial system and to representing and obtaining justice for individuals – the poor, the injured, the forgotten, the voiceless, the defenseless and the damned, and to protecting the rights of such people from corporate and government oppression. We do not represent government, corporations or large business interests.