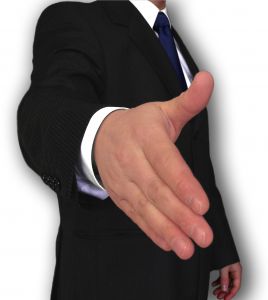 On July 11, 2012, a former client walked into our office and described a February, 2008 work related accident. After being pushed to the ground while trying to break up a hallway fight in a South Florida High School, he was sent by his employer to a workers' compensation clinic for medical care. His injuries consisted of neck and right shoulder pain.
After a month of treatment, he became disenchanted with the level of care and seeming indifference to his complaints. He spoke to the insurance adjuster, but was told to take it up with the doctor. He stopped going to the clinic.
Although the pain got progressively worse, he continued to work. He began seeing doctors through his health insurance. His primary care physician sent him to a neurologist and a pain management specialist. He was diagnosed with a serious cervical spine condition to explain the neck pain. He did not receive a diagnosis for the shoulder pain.
It became more and more difficult to work. Knowing that his disability was from the 2008 accident, he reached out to the workers' compensation adjuster to authorize better medical care. This was more than two years after the accident. The adjuster told him that he had waited too long to pursue additional benefits, that the workers' compensation statute of limitation had expired. See Florida Statute 440.19.
Shortly thereafter, he walked into our office.
After yelling at him for waiting so long to come to us, I decided to take a shot at reviving the case. Our one shot was that the employer/servicing agent had not advised him of his rights in accordance with FS 440.185. We filed a Petition for Benefits seeking authorization of medical care and lost wage benefits. At the same time, we filed a formal request with the employer/servicing agent to produce its entire claim file absent privileged documents.
Either the 440.185 statutory notice was there or it wasn't.
After waiting an anxious 35 days for a response to our Request to Produce, we received the answer we had been hoping for: The 440.185 notice, if it ever existed, was nowhere to be found.
So much for E/SA's SOL defense.

While the claim, per se, was not barred, the E/SA still had defenses to the benefits sought. It agreed to authorize an orthopedist for the right shoulder, but denied responsibility for any neck related condition.
The orthopedist ordered a right shoulder MRI. The test revealed a massively torn rotator cuff. Surgery was performed. The tear could not be repaired.
As bad as the shoulder injury was, the neck condition was worse. Left untreated, he could be paralyzed for life. Given this diagnosis, he opted to have neurosurgery through health insurance.
While he was fortunate to have the option of health insurance, the combination of his conditions left him permanently and totally disabled (PTD). Only workers' compensation would pay for lost wages.
Because our client is a poor historian and the early medical records were sketchy, it was difficult to piece together solid evidence connecting the spine condition, syringomyelia and arachnoid adhesions, to the accident. Our medical research found that the conditions can be trauma-induced and slow developing, which fit our storyline.
When presented with the medical records and the research, the neurosurgeon gave us the connection we needed. He signed a letter to that effect. Until we received the letter, we did not know what his opinion would be. This was another big moment in the case.
Trial was set for late August, 2013. Mediation was in early July. Two weeks before mediation, we sent the neurosurgeon's causation letter to the E/SA's attorney. We followed the letter with a written settlement demand. Although the demand only consisted of two paragraphs, it took me half a day to crunch the numbers to arrive at a reasonable number.
Mediation lasted five hours. E/SA felt that our opening demand was extremely high. It was. However, it was founded on solid evidence, and I spent 15 minutes in opening statements making that point. While I knew there was nothing I could say to get E/SA to meet our demand, the real goal was to get the adjuster and lawyer to recalibrate their thinking to be in line with ours. They did. The negotiations were pleasant. Within a couple of hours we had reached a number that would have settled the case. We pushed for more. Through an excellent job by the mediator, we got more. (We settled for a solid six figures. This was on top of the $60,000 the E/SA had already paid in benefits for the shoulder injury.)
The E/SA prepared a Medicare Set-Aside proposal. Both sides are waiting to find out if Medicare accepts the proposal or requires more money. If it requires more money, we have written into the mediation agreement that E/SA has the option of paying the difference. If it chooses not to, our client has the option of paying it. If both sides refuse, the deal is off. We don't expect any problems. The E/SA hired medical professionals to prepare the proposal, so the numbers are probably spot-on. Even if they're a little off, E/SA is expected to cover the difference. It wants the case settled.
************************************************
Contact us toll free at 866-785-GALE or by email to learn your legal rights.
Jeffrey P. Gale, P.A. is a South Florida based law firm committed to the judicial system and to representing and obtaining justice for individuals – the poor, the injured, the forgotten, the voiceless, the defenseless and the damned, and to protecting the rights of such people from corporate and government oppression. We do not represent government, corporations or large business interests.
While prompt resolution of your legal matter is our goal, our approach is fundamentally different. Our clients are "people" and not "cases" or "files." We take the time to build a relationship with our clients, realizing that only through meaningful interaction can we best serve their needs. In this manner, we have been able to best help those requiring legal representation.