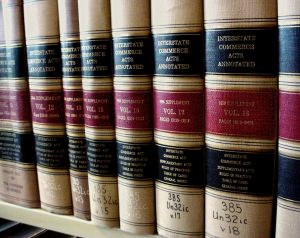 Have you ever wondered why insurance companies settle claims? The answer is not because they are kind and generous. The reason is because it is often cheaper for them than the potential alternatives. In other words, carriers settle in order to save money.
What would happen if one of those alternatives, the one that is the most threatening of all to insurance companies, is watered down so as to lose much of its practical value? The answer is simple: carriers will be less likely to settle claims when they could and should do so.
There are two types of optional (i.e., non-mandatory) coverages available under every Florida-issued motor vehicle insurance policy that compensate those damaged by the negligence of others for economic (e.g., lost wages and medical expenses) and non-economic (e.g., pain & suffering) losses. One is BI or bodily injury insurance, the other is UM or uninsured/underinsured motorist coverage. (UM: Florida Statute 627.727.)
Through legislation and court opinions, a body of law has developed in Florida with the purpose of compelling insurance companies to act in good faith towards their insureds (i.e., their premium paying customers). In the context of BI and UM insurance, this means that carriers must settle claims when it could and should do so based on the circumstances. The punishment for failing to do so, i.e., acting in bad faith, is that the carriers may be responsible for paying court judgments in excess of policy limits. This can be an extremely compelling threat. Consider this UM example: the insured, who has contracted for a $100,000 UM policy, is severely injured in a rear end crash caused by an uninsured drunk driver. Past and anticipated future medical expenses and lost wages exceed $500,000, while the victim will experience a lifetime of daily pain and suffering from her severe injuries. In spite of knowing all this, the UM carrier refuses to tender the $100,000 to its insured. Unwilling to accept a lesser amount from the carrier, the insured sues and obtains a jury verdict (subsequently turned into a final judgment) in the amount of $1,500,000. In other words, after considering the same facts available to the UM carrier, a jury has decided that the insured's damages are 15 times greater than her UM policy limits.
Until recently, it was thought that the insured could then proceed to collect the $1,500,000 by proving bad faith against the carrier in a separate civil suit. Importantly, damages, already determined in the underlying civil suit, did not have to be established again. Unfortunately, this is where things may be changing for the worse for premium-paying insureds.

(While the concepts are much the same, the procedures for bringing bad faith claims against UM and BI carriers are somewhat different. From here forward, this blog will concentrate on UM bad faith claims. See Florida Statute 624.155 which is Florida's civil remedy statute for first-party insurer bad faith. See, also, Blanchard v. State Farm Mut. Auto. Ins. Co., 575 So.2d 1289 (Fla. 1991), for the authority that the bad faith claim is brought in a separate action after the existence of liability on the part of the uninsured tort-feasor and the extent of the plaintiff's damages are determined. Be careful not to misread Blanchard. First, Blanchard recognized that there can be recovery for the damages incurred from a violation of section 624.155(1)(b)1 which occurred before the determination of liability or extent of damages on the underlying insurance contract. Next, insureds may pursue UM benefits against the carrier before settling with the tort-feasor, just not bad faith damages. See