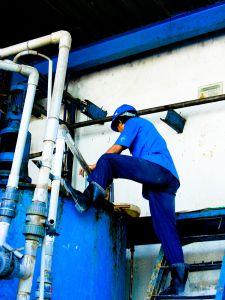 During these challenging economic times, our law firm is seeing a sharp reduction in the number of hours employees are being paid to work. Fewer employees are working overtime and many are seeing their hours reduced below the traditional 40 per week.
There are no state or federal laws mandating minimum work hours for Florida employees. The only obligation Florida employers have to those who work less than 40 hours a week is to pay the state minimum wage – $7.31/hr as of June 1, 2011.
Although employees do not have the right to be employed for a minimum number of hours, they do have the right to be compensated for all on duty time. This may seem like a straightforward proposition, but it is an issue that has given rise to a significant amount of litigation going back to the 1940s.
What we are seeing today is that employees are not being paid while waiting to work versus working. Whether this is proper is a question of fact involving "scrutiny and construction of the agreements between the particular parties, appraisal of their practical construction of the working agreement by conduct, consideration of the nature of the service, and its relation to the waiting time, and all of the surrounding circumstances. Facts may show that the employee was engaged to wait, or they may show that he waited to be engaged." Skidmore v. Swift Co., 323 U.S. 134, 137 (1944). Importantly, there is no principle of law found either in statute or Court decisions precluding waiting time from also being working time deserving of compensation. Armour & Co. v. Wantock et al., 323 U.S. 126 (1944).

In general, the answer depends on the degree to which the employee has the right to engage in personal matters while subject to call from the employer.
In Skidmore, employees were required to remain on company property after their regular work hours to respond to fire alarms. They were allowed to eat and sleep in comfortable accomodations provided by the employer, and only rarely did they have occasion to respond to fire alarms. They sought overtime wages. They won in the U.S. Supreme Court, where it was decided that being at the ready through the employer's insistence was the equivalent of being on duty. The employees were not free to leave the premises to attend to entirely personal matters.
We have a case in the office where our client, responsible for loading and unloading planes at Miami International Airport, was required by his employer to be at the airport from 2 pm to 10 pm six days a week, but was only paid for the actual time spent loading and unloading airplanes, an average of 4 hours a day. We believe that he is entitled to be paid for 48 hours, including time-and-a-half for 8 overtime hours, rather than the 24 hours paid by the employer.
In addition to Skidmore and Armour and their progeny, we are relying on Federal Regulations Title 29 Sections 785.14-785.16.
*************************************************
Jeffrey P. Gale, P.A. is a South Florida based law firm committed to the judicial system and to representing and obtaining justice for individuals – the poor, the injured, the forgotten, the voiceless, the defenseless and the damned, and to protecting the rights of such people from corporate and government oppression. We do not represent government, corporations or large business interests.
Contact us toll free at 866-785-GALE or by email to learn your rights.