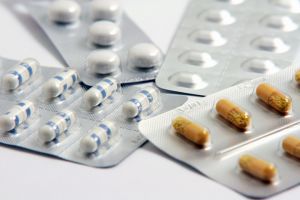 The Fair Labor Standards Act (FLSA) requires employers to pay employees overtime pay, at a rate of time and a half, for all hours worked in excess of 40 hours per week. See Section 207 of the Act. However, the FLSA contains many exemptions, including for "administrative" employees, perhaps the most common exemption, and "outside" salespeople.
Novartis is a drug manufacturer. It sells its drugs to wholesalers, who sell to pharmacies, who sell to patients who are prescribed the drugs by their doctors. Novartis benefits from doctors prescribing its drugs.
Novartis employs a small army of individuals who do not sell the drugs directly to the doctors but instead make regular calls on doctors to encourage them to prescribe Novartis drugs to their patients. 2500 of these individuals brought a class action against Novartis for FLSA overtime wages. Novartis argued that they were exempt as outside salespeople and administrative employees. The Plaintiffs countered by arguing that they do not make sales or obtain orders, and thus are not salespeople, and do not exercise discretion and independent judgment, two of the critical indicia for the "administrative" employee exemption.

In re Novartis Wage and Hour Litigation, 593 F. Supp. 2d 637 – Dist. Court, SD New York 2009, the U.S. District Court of Appeals for the Second Circuit agreed with the Plaintiffs. (Because the U.S. Supreme Court refused to consider Novartis' request to review the Second Circuit's decision, the decision is final.)
This decision has huge ramifications for the pharmaceutical industry, as it is the first federal appellate ruling on both the outside sales exception and the administrative employees exception as applied to pharmaceutical sales reps.
This case illustrates the type of battles that can ensue over important pay issues. Employers have the right to seek ways to limit expenses, but not in ways that contravene the law and harm its employees.
*********************************************
Contact us toll-free at 866-785-GALE or by email to learn your rights.
Jeffrey P. Gale, P.A. is a South Florida based law firm committed to the judicial system and to representing and obtaining justice for individuals – the poor, the injured, the forgotten, the voiceless, the defenseless and the damned, and to protecting the rights of such people from corporate and government oppression. We do not represent government, corporations or large business interests.
While prompt resolution of your legal matter is our goal, our approach is fundamentally different. Our clients are "people" and not "cases" or "files." We take the time to build a relationship with our clients, realizing that only through meaningful interaction can we best serve their needs. In this manner, we have been able to best help those requiring legal representation.