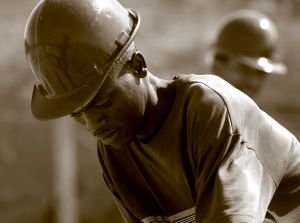 Most work-related injuries are caused by acute, single incident accidents. Absent the accident being the result of horseplay, injuries caused this way are typically compensable under Florida's workers' compensation system.
Are injuries caused by repetitive trauma over a period of time compensable? So long as the injured worker's evidence establishes the following elements, the answer is Yes: (1) prolonged exposure; (2) the cumulative effect of which is injury or aggravation of a preexisting condition; and (3) the job subjected the injured worker to a hazard greater than that to which the public is exposed. See Festa v. Teleflex, Inc., 382 So.2d 122, 124 (Fla. 1st DCA 1980). (See, however, Rodriguez v. Frito-Lay, Inc., 600 So. 2d 1167 (Fla. 1st DCA 1992) which seems to do away with the requirement that the job subjected them to a hazard greater than that to which the public is exposed.) (See, also, University of Florida v. Massie, 602 So. 2d 516 (Fla, 1992), a Supreme Court case which provides that for a preexisting condition to be compensable, the condition must be aggravated by some non-routine, job related physical condition, or by some form of repeated physical trauma. By requiring physical stress, this case is aimed at limiting, if not altogether eliminating, mental stress as being enough to establish entitlement for aggravation of a preexisting condition.)
Significantly, in repetitive trauma cases the proof required to overcome the non-compensable presumption in 440.02(1), Fla. Stat., "clear and convincing evidence," rather than the lower "preponderance of the evidence" standard. "Clear and convincing evidence" is evidence of a quality and character designed to produce in the judge of compensation claims' mind a firm belief or conviction, without hesitation, as to the truth of the allegations.
The facts of the first workers' compensation case I took to final merit hearing illustrate the law well. My client was a 60+ year old woman, who, we alleged, developed inververtebral cervical disc herniations through years of repetitive trauma from lifting box spring mattress frames. She worked in a warehouse and her job was to construct the frames, ranging in size from single to king, then physically lift and place each frame, one on top of the other, onto a dolly located beside her work station. She slowly developed severe cervical pain that forced her to retire. The employer and its insurance company denied responsibility for her injuries. Unable to point to a single incident to explain the disc herniations, we brought a Festa repetitive trauma claim against the employer/carrier.

Element (1) of Festa was established very simply through the length of this employment, more than 15 years. Element (2) was established through lay and medical testimony. My client denied any prior accidents or injuries, and her treating doctor, a board certified orthopedist, opined that, absent any other more likely explanation, the job related duties were the probable cause of the injuries. Element (3) was also established through lay and medical testimony. As it turned out, the claimant, a middle-aged black woman who was raised in the deep South, had picked cotton on a plantation during a period of her life. She testified that it was difficult work, but nowhere near as difficult as her work in the mattress factory. The medical doctor testified that the claimant's job duties were, in his experience, significantly more difficult and demanding, i.e., a greater hazard, than those to which the general public are exposed. (I also argued that the judge should take judicial notice of the hazards to which the general public are exposed.)
The court ruled in our favor. (Besides establishing compensability, we convinced the court to award Permanent Total Disability benefits — Florida Statute 440.15(1))
We have successfully used the Festa standard on numerous occasions since that first effort. While the standard presents greater hurdles than a straightforward single event accident, it remains a valuable weapon for Claimant's lawyers.
Other pertinent cases:
Houle v. Asphalt Sealing & Stripping Co., Inc., 397 So.2d 669(Fla. 1981) (compensability found where the claimant's doctors found that heavy lifting over time was consistent with the claimed back injury).
Sewell v. J.C. Penney, 569 So. 2d 1335 (Fla 1st DCA 1990) (in reversing the JCC, the District Court takes judicial notice that a particular hazard was greater than that to which the general public is exposed).
Johnson v. Knight, 594 So. 2d 836 (Fla. 1st DCA 1992) (for the proposition that the law does not always require expert testimony to prove the hazard prong of the Fest test).
Daugherty v. Red Lobster, 550 So.2d 171 (Fla. 1st DCA 1989) (waitress, who suffered ruptured disc as a result of repetitive trauma to back due to tray service duties of her job, entitled to recover).
Orlando Precast Products v. Ciofalo, 501 So.2d 1326 (Fla. 1st DCA 1986) (requirement that claimant show employment condition exposed him to a greater risk of injury than that to which he is exposed in his nonemployment life met by evidence that claimant, a truck driver, was subjected on a daily basis to prolonged sitting and bouncing while driving, twisting, turning and lifting the body to enter and exit the truck, and lifting heavy rubber hoses to fill and empty the tank).
Winn-Dixie Stores v. Morgan, 533 So.2d 783 (Fla. 1st DCA 1988) (finding of compensable wrist injury under repeated trauma theory supported by evidence that claimant's job history included variety of tasks such as stocking shelves, bagging groceries, unloading trucks, moving carts of frozen foods, and cleaning and stocking produce counters).
************************************************
Contact us at 866-785-GALE or by email to learn your legal rights.
Jeffrey P. Gale, P.A. is a South Florida based law firm committed to the judicial system and to representing and obtaining justice for individuals – the poor, the injured, the forgotten, the voiceless, the defenseless and the damned, and to protecting the rights of such people from corporate and government oppression. We do not represent government, corporations or large business interests.