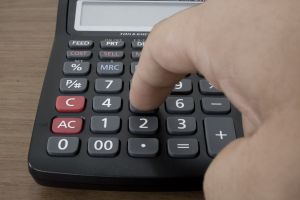 The primary responsibility of a plaintiff's personal injury attorney is to maximize the client's recovery. Typical recoverable damages include lost wages (past & future), medical expenses, and compensation for pain and suffering (a/k/a non-economic damages).
A damage element often overlooked is the diminished value of a repaired vehicle. No matter how well a repair was done, the vehicle's value is diminished. Period. The attorney should try to recover the loss for his client. The recovery is supported by Airtech Service, Inc. v. MacDonald Construction Co., 150 So.2d 465 (Fla. 3rd DCA 1963).

Although, technically, not a loss, PIP insurance premiums paid by the victim up to the time of the accident may be recoverable from the at-fault party's insurance company. The rationale is that because tortfeasors benefit from the Personal Injury Protection (PIP) offset, which is available because the victim has purchased PIP insurance, fairness dictates that they pay for the cost of the benefit. If not, their gain would be a windfall. This concept is authorized by Purdy v. Gulf Breeze Enterprises, Inc., 403 So.2d 1325 (Fla. 1981).
************************************************
Contact us at 866-785-GALE or by email to learn your legal rights.
Jeffrey P. Gale, P.A. is a South Florida based law firm committed to the judicial system and to representing and obtaining justice for individuals – the poor, the injured, the forgotten, the voiceless, the defenseless and the damned, and to protecting the rights of such people from corporate and government oppression. We do not represent government, corporations or large business interests.