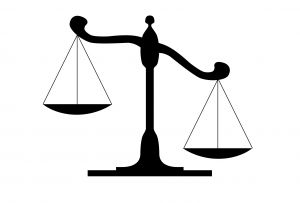 Some 80 years ago in Florida, workers' compensation was substituted for the personal injury system as the nearly exclusive remedy for employees seeking compensation from employers for workplace accidents. The idea was that workers should not have to establish fault, a basic element of every personal injury case, in order to be compensated. In exchange for this valuable concession, employers were relieved from having to pay non-economic damages, broadly referred to as pain and suffering. In its original form, this quid pro quo was fair.
The quid pro quo is fair no longer. Through years of Republican rule – beginning with Governor Jeb Bush, in concert with right-wing dominated legislatures – the once equal quid pro quo balance has given way to a one-sided workers' compensation system strongly favoring employers and their insurance carriers over injured workers.
See these blogs to understand the imbalance:
Due to the gross imbalance, accident lawyers must always consider ways to overcome the workers' compensation immunity granted to employers. Unfortunately, the option is rarely available.
The known ways of overcoming the immunity have been:
If an employer fails to have workers' compensation coverage in place. See Florida Statute Section 440.11(a)
An employer commits an intentional tort that causes the injury or death. See Section 440.11(b)
Estoppel. The employer denies that the accident occurred in the course and scope of employment. See Byerley v. Citrus Publ'g, Inc., 725 So.2d 1230 (Fla. 5th DCA 1999)
As of March 21, 2012, there may be a fourth way.

In Ocean Reef Club, Inc. vs. Cherrye Wilczewski and Laura Leon, Florida's Third District Court of Appeal ruled that an employer which fails to report an accident to its workers' compensation insurance carrier within 7 days of receiving notice of the accident, loses workers' compensation immunity.
This is the first time in Florida jurisprudence this avenue of overcoming workers' compensation immunity has been available to injured workers. Until the Florida Supreme Court rules otherwise, it is the controlling law in Miami-Dade and Monroe Counties, the counties within the territorial jurisdiction of the Third DCA. Although persuasive in other Florida counties, it is not controlling, meaning that courts in those counties do not have to follow the Third DCA's holding. While as a plaintiff's personal injury attorney I would like to believe that the opinion is solid and will withstand appeal, I have my doubts.
The ultimate goal of plaintiffs' personal injury attorneys is to have the workers' compensation system declared unconstitutional. The system no longer provides an adequate alternative remedy to the one injured workers were forced to relinquish. If the Florida Supreme Court agrees, the system will be discarded. Until then, injured workers must fight to get their cases out of the system. Failing that, they must make the best of a grossly unfair system. Needless to say, there is no chance of Governor Rick Scott and his radical right-wing legislature willingly turning back to the days when both workers and employers were treated with equal regard and respect.
******************************************************
Contact us toll-free at 866-785-GALE or by email to obtain a free, confidential consultation to learn your legal rights.
Jeffrey P. Gale, P.A. is a South Florida based law firm committed to the judicial system and to representing and obtaining justice for individuals – the poor, the injured, the forgotten, the voiceless, the defenseless and the damned, and to protecting the rights of such people from corporate and government oppression. We do not represent government, corporations or large business interests.