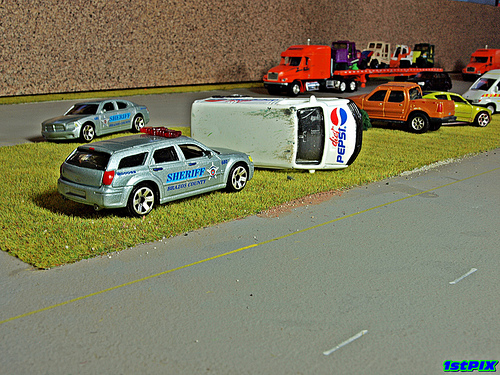 Vehicles like the Ford Bronco II, Ford Explorer and 15-passenger vans are designed with an unreasonable risk of rollover. Although there are many things manufacturers can do to prevent rollover accidents, rollover accidents will occur in vehicles considered safe. Knowing this, manufacturers should implement safety features designed to limit rollover accident injuries.
Although rollover accidents constitute 1.74% to 6.3% of all accidents depending on the type of vehicle involved, they account for 33% of all serious injuries and death.
Amazingly, the federal government does not require manufacturers to conduct rollover accident testing. The consequence of this is a gap in knowledge in how best to prevent rollover accident injuries and many vehicles lacking available equipment to optimally protect occupants in a rollover.

Studies and statistics show that an occupant is more likely to be injured if ejected or even partially ejected from the vehicle. Accordingly, protecting occupants starts with keeping them tight in the vehicle. This starts with seatbelts, and not just any seatbelts. Unfortunately, many conventional retractors are inadequate because they aren't tested for rollovers. This is unacceptable considering the large percentage of rollover accident injuries.
Belts alone do not fully perform the job of keeping occupants inside vehicles and protected. The vehicle's doors must stay closed during the rollover. Rollover airbags should also be provided and the roof must maintain its integrity to stop from crushing the occupant or removing the safety cage that offers critical protection.
It isn't possible to stop all rollover accidents. However, steps can be taken to reduce the factors responsible for causing injury during these accidents.
***********************************************
Jeffrey P. Gale, P.A. is a South Florida based law firm committed to the judicial system and to representing and obtaining justice for individuals – the poor, the injured, the forgotten, the voiceless, the defenseless and the damned, and to protecting the rights of such people from corporate and government oppression. We do not represent government, corporations or large business interests.
Contact our office today to arrange a free, confidential consultation to discuss your serious accident case.