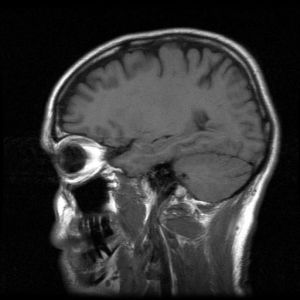 Traumatic brain injury (TBI) is the term used to describe brain injuries caused by trauma. Common causes of TBI include motor vehicle accidents, sport incidents, and simple fall down accidents. Brain injuries can also be caused by chemicals, lack of oxygen (hypoxia), Tumors, infection, and stroke.
No matter the cause, the consequences of TBI can be devastating physically, emotionally, and financially. TBI is also one of the leading causes of death in the United States.
TBI is a complex injury with a broad spectrum of symptoms and disabilities, ranging from headaches, dizziness, memory loss, mood swings to coma and persistent vegetative state. Even mild symptoms of TBI can have life-changing consequences.
When TBI is caused by negligence, the victim may be able to recover compensation from the at-fault party for lost wages, loss of earning capacity, pain & suffering, loss of capacity to enjoy life, and past and future medical benefits, including attendant care. In addition, the victim's spouse and dependents may be compensated for the impact of the injury on their lives.

Because health insurance is unlikely to pay for the best care and rehabilitation, few individuals maintain long term disability insurance, and no other type of insurance coverage besides liability insurance compensates victims, their spouses and dependents for non-economic damages, it is often critically important that compensation be sought from the negligent party (tortfeasor).
The sooner treatment is begun for the victim of TBI, the better for both the short- and long-term prognosis.
Time limits also apply to the right to bring legal proceedings seeking compensation for damages. Because making a mistake with these limits, known as the statute of limitations, may be a complete bar to any recovery, it is highly advisable that legal advice be sought quickly to learn the law.
Our law firm has been helping the victims of catastrophic injuries and their families for more than 25 years. Our services allow our clients to focus their attention where it should be, on caring for themselves and their loved ones, rather than having to worry about important legal matters.
TBI LINKS Centers for Disease Control & Prevention
National Institute of Neurological Disorders and Stroke
Wikipedia
Mayo Clinic
Link to class action lawsuit brought by 72 former NFL players and the families against the National Football League over TBI: Richards et al. v. National Football League et al.
We invite you to contact us toll-free at 866-785-GALE or by email to obtain a free, confidential consultation to learn your legal rights.
Jeffrey P. Gale, P.A. is a South Florida based law firm committed to the judicial system and to representing and obtaining justice for individuals – the poor, the injured, the forgotten, the voiceless, the defenseless and the damned, and to protecting the rights of such people from corporate and government oppression. We do not represent government, corporations or large business interests.