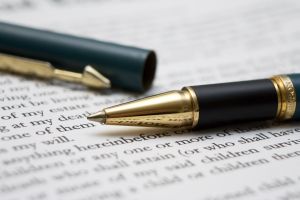 Most Florida insurance policies require the insured to give notice of a loss to the insurer within a prescribed period of time, typically 30-60 days. The reason for the requirement is to allow the insurer to investigate the claim while the facts are fresh. While late reporting is presumed to prejudice the insurer, the presumption may be rebutted by showing that the insurer has not been prejudiced by the late notice. See Bankers Ins. Co. v. Macias, 475 So.2d 1216 (Fla. 1985) (failure to cooperate is a condition subsequent and it is proper to place the burden of showing prejudice on the insurer) Kings Bay Condominium Association, Inc. v. Citizens Property Insurance Company, 4th District. Case No.4D11-4819. December 12, 2012 (the trier of fact was allowed to consider if the insurance company was prejudiced by a 29 month delay in filing the notice of claim); Bontempo v. State Farm Mut. Auto. Ins. Co., 604 So.2d 28 (Fla. 4th DCA 1992); Ramos v. Northwestern Mut. Ins. Co., 336 So.2d 71 (Fla. 1976) (an insurer may not avoid liability under its policy by merely showing the violation of a clause requiring "assistance and cooperation" of the insured without a further showing of how this violation prejudiced the insurer); American Fire & Cas. Co. v. Collura, 163 So.2d 784 (Fla. 2d DCA), cert. denied, 171 So.2d 389 (Fla. 1964); American Fire & Cas. Co. v. Vliet, 148 Fla. 568, 4 So.2d 862 (Fla. 1941); United States Fidelity & Guar. v. Snite, 106 Fla. 702, 143 So. 615 (Fla. 1932).
A presumption which can be overcome by competent evidence is known as a rebuttable presumption.

Rebuttable presumption contract breaches must be distinguished from those that cannot be rebutted. The irrebuttable violations are considered material breaches of the contract, and a substantial line of cases supports the rule that the insurer need not show prejudice to uphold a denial of coverage. See United States Fidelity & Guar. Co. v. Wigginton, 964 F.2d 487 (5th Cir.1992) (fire policy was rendered void by insured's failure to submit to examination under oath, regardless of whether insurer was prejudiced where an examination clause was a condition precedent); Bolivar County Bd. of Supervisors v. Forum Ins. Co., 779 F.2d 1081 (5th Cir.1986) (no showing of prejudice necessary when provision is condition precedent); Reliance Ins. Co. v. County Line Place, Inc., 692 F. Supp. 694 (S.D.Miss. 1988) (no showing of prejudice necessary when notice provision is condition precedent); Bankers Ins. Co. v. Macias, 475 So.2d 1216 (Fla. 1985) (in cases involving the breach of a condition precedent, the burden is on the insured to show a lack of prejudice. Here are common examples of condition precedent violations:
Failure to submit to an "independent medical examination." See Griffin v. Stonewall Ins. Co., 346 So.2d 97 (Fla. 3d DCA 1977); DeFerrari v. Government Employees Ins. Co., 613 So.2d 101 (Fla. 3d DCA), review denied, 620 So.2d 760 (Fla. 1993); Allstate Ins. Co. v. Graham, 541 So.2d 160 (Fla. 2d DCA 1989); Tindall v. Allstate Ins. Co., 472 So.2d 1291 (Fla. 2d DCA 1985), review denied, 484 So.2d 10 (Fla. 1986).
Breach of an examination under oath provision of an insurance contract. Goldman v. State Farm Fire General Insurance Co., 660 So.2d 300 (Fla. 4th DCA 1995); Fineberg v. State Farm Fire & Casualty Co., 438 S.E.2d 754 (1994) (compliance with a condition in a fire insurance policy, such as the examination under oath provision, is a condition precedent to suing on a fire policy); Pervis v. State Farm Fire and Casualty Company, 901 F.2d 944 (1990) (construing requirement that insured submit to examination under oath as condition precedent to suit); Watson v. National Surety Corporation of Chicago, Illinois, 468 N.W.2d 448 (1991).
It can be difficult for insureds to know what is required of them under their insurance policies. In cases involving sizable claims, legal advice should be obtained in advance of complications.
************************************************
Contact us toll free at 866-785-GALE or by email (jgale@jeffgalelaw.com) for a free, confidential consultation to learn your legal rights.
Jeffrey P. Gale, P.A. is a South Florida based law firm committed to the judicial system and to representing and obtaining justice for individuals – the poor, the injured, the forgotten, the voiceless, the defenseless and the damned, and to protecting the rights of such people from corporate and government oppression. We do not represent government, corporations or large business interests.
While prompt resolution of your legal matter is our goal, our approach is fundamentally different. Our clients are "people" and not "cases" or "files." We take the time to build a relationship with our clients, realizing that only through meaningful interaction can we best serve their needs. In this manner, we have been able to best help those requiring legal representation.