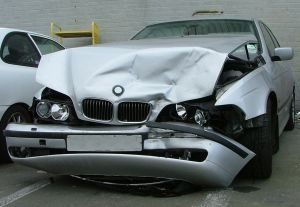 Because the vast majority of rear-end crashes are caused by the trailing driver, Florida decisional law places a presumption of fault on that driver. See generally Eppler v. Tarmac America, Inc., 752 So.2d 592, 594 (Fla. 2000) (explaining origins of rear-end presumption). However, the presumption is a rebuttable presumption. What this means is that the trailing driver is allowed the opportunity to present evidence of sufficient value to overcome the presumption, but failing this, the beneficiary of the presumption is entitled to judgment as a matter of law. Birge v. Charron, 107 So.3d 350 (Fla. 2012) and Bodiford v. Rollins, So. 3d , 40 FLW D1844 (Fla. 5th DCA 8-7-2015) (as there was no evidence showing that plaintiff Rollins breached any legal duty or failed to use reasonable care, the trial court's denial of plaintiff Rollins' motion for judgment notwithstanding the verdict was reversed.).
The "rear-end presumption has never been recognized as anything more than an evidentiary tool that facilitates a particular type of negligence case by filling an evidentiary void where the evidence is such that there is no relevant jury question on the issue of liability and causation," Birge @ 361. It was "constructed by the law to give particular effect to a certain group of facts in the absence of further evidence." Gulle v. Boggs, 174 So.2d 26, 28 (Fla.1965) and Clampitt v. D.J. Spencer Sales, 786 So.2d 570, 572-73 (Fla.2001) (same).
In Birge, the passenger of a trailing motorcycle that flipped over when its driver attempted to avoid a rear-end collision, sued the driver of the front vehicle for negligence. In spite of divergent fault evidence concerning the circumstances of the crash, the trial court entered summary judgment for the defendant based on the rear-end presumption. The trial judge ruled, as a matter of law, that the evidence did not rebut the presumption of negligence against the driver of the trailing motorcycle.
The trial judge's ruling was reversed on appeal. The Fifth District Court of Appeal decided that a jury should have been allowed to consider evidence concerning the defendant driver's fault. Because the Fifth's decision was certified as being in conflict with the Fourth District's decision in Cevallos v. Rideout, 18 So.3d 661 (Fla. 4th DCA 2009), the Florida Supreme Court accepted jurisdiction. The Supreme Court agreed with the 5th DCA's result (although it disapproved with its alternative conclusion that the rear-end presumption is not applicable or available as an evidentiary tool in rear-end collision cases where the plaintiff is not a rear driver). The Supreme Court held:
"under Florida law, negligence claims, including those arising from rear-end motor vehicle collisions, are governed by the principles of comparative fault prescribed by statute and this Court's decision in Hoffman. We further hold that the rear-end presumption is an evidentiary tool to facilitate a particular type of negligence case where there is an absence of a jury question on the issue of comparative fault; it is not an alternate means of tort recovery in derogation of Florida's well-established system of recovery based on comparative negligence. Accordingly, because rear-end collision cases are substantively governed by the principles of comparative fault, we hold that where evidence is produced from which a jury could conclude that the front driver in a rear-end collision was negligent and comparatively at fault in bringing about the collision, the presumption is rebutted and the issues of disputed fact regarding negligence and causation should be submitted to the jury."
Our firm has successfully represented trailing drivers and passengers in their personal injury cases but has also found itself fighting against allegations of fault lodged by trailing drivers to limit or prevent our clients' recoveries.
Every case must be evaluated on its own merits.
***************************
Contact us toll free at 866-785-GALE or by email to learn your legal rights.
Jeffrey P. Gale, P.A. is a South Florida based law firm committed to the judicial system and to representing and obtaining justice for individuals – the poor, the injured, the forgotten, the voiceless, the defenseless and the damned, and to protecting the rights of such people from corporate and government oppression. We do not represent government, corporations or large business interests.
While prompt resolution of your legal matter is our goal, our approach is fundamentally different. Our clients are "people" and not "cases" or "files." We take the time to build a relationship with our clients, realizing that only through meaningful interaction can we best serve their needs. In this manner, we have been able to best help those requiring legal representation.