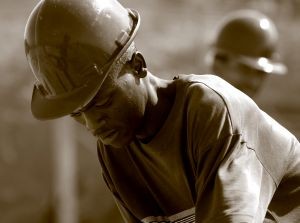 The day after Jeb Bush suspended his run for the Republican presidential nomination, I read a quote in the Miami Herald from a South Carolina voter expressing dismay because she believed Bush was a good man who cared about disabled people. My immediate thought was, this woman does not know Jeb Bush … or at least the Jeb Bush who governed the state of Florida for eight years from 1999 to 2007. As Florida's governor his policies were anything but sympathetic to disabled people.
Clear examples of his uncaring policies are contained throughout Chapter 440 of Florida's Statutes, the body of laws that govern the state's workers' compensation system. At every opportunity, Mr. Bush pushed to weaken the rights and protections afforded injured workers.
This blog focuses on one example, workers' compensation immunity.
Florida's workers' compensation system has been in place since the 1920s. It was devised to "assure the quick and efficient delivery of disability and medical benefits to an injured worker and to facilitate the worker's return to gainful reemployment at a reasonable cost to the employer." Instead of having to prove employer negligence in a long and involved process, injured workers need only show that an accident occurred in the course and scope of employment. The quid-pro-quo for this modified no-fault system was that injured employees gave up the right to be compensated for non-economic damages such as pain and suffering. This is workers' compensation immunity.
There are exceptions to workers' compensation immunity. Pre-Jeb Bush, the exception applied for accidents resulting when the employer exhibited a deliberate intent to injure or engaged in conduct which was substantially certain to result in injury or death. See Turner v. PCR, Inc., 754 So. 2d 683 (Fla. 2000) and Fisher v. Shenandoah Gen. Constr. Co., 498 So. 2d 882, 883 (Fla. 1986).
By keeping open the threat of being sued for civil damages, the standard motivated employers to exercise reasonable safety measures. This bothered Big Business. 
As a result of Turner, the Florida Legislature, prodded and encouraged by Mr. Bush, amended the exception language by enacting section 440.11(1)(b) in 2003. Among other things, the amendment narrowed the exception standard by changing from the "substantially certain" standard identified in Turner to a "virtually certain" standard.
440. 11 Exclusiveness of liability.—
(1) The liability of an employer prescribed in s. 440.10 shall be exclusive and in place of all other liability . . . except as follows:
(b) When an employer commits an intentional tort that causes the injury or death of the employee. For purposes of this paragraph, an employer's actions shall be deemed to constitute an intentional tort and not an accident only when the employee proves, by clear and convincing evidence, that:1. The employer deliberately intended to injure the employee; or

2. The employer engaged in conduct that the employer knew, based on prior similar accidents or on explicit warnings specifically identifying a known danger, was virtually certain to result in injury or death to the employee, and the employee was not aware of the risk because the danger was not apparent and the employer deliberately concealed or misrepresented the danger so as to prevent the employee from exercising informed judgment about whether to perform the work.
According to the Fourth District Court of Appeal, "[t]he change from `substantial certainty' to `virtually certain' is an extremely different and a manifestly more difficult standard to meet. It would mean that a plaintiff must show that a given danger will result in an accident every—or almost every—time." List Industries, Inc. v. Dalien, 107 So.3d 470, 471 (Fla. 4th DCA 2013). As a result of the change, not a single appellate level case has applied the exception in favor of an injured worker or his or her survivors. On the other hand, many holdings defeating efforts to overcome workers' compensation immunity have been rendered.
R.L. Haines Constr., LLC. v. Santamaria, 161 So.3d 528 (Fla. 5th DCA 2014). Victor Lizarraga died from injuries he received when he was struck by a 2000-pound steel column while working at a construction site. At the time he was struck, the decedent was working as a foreman for Metal-Bilt Contruction. Part of Metal-Bilt's scope of work was to erect steel columns as part of a warehouse expansion project. Each column stood thirty-three feet high and weighed over 2000 pounds. The columns were attached to bolts anchored to a concrete base by an epoxy adhesive. Before Metal-Bilt employees could install the columns, the epoxy adhesive had to cure for a certain amount of time, depending on the temperature of the base concrete. According to the epoxy installation instructions, loads were not to be applied until the cure time had passed. The epoxy installation instructions called for seventy-two hours of drying time.

R.L.

Haines nonetheless instructed Metal Bilt employees to begin setting the steel columns on January 15, 2010, after only forty-four hours of drying time. Metal Bilt erected four columns that morning. While the decedent was tightening a wire attached to one of the columns, the column fell on him, causing his death. Eva Santamaria, his wife, on behalf of herself and their two children, filed a wrongful death action against various defendants, including the general contractor, R.L. Haines Construction, LLC. The trial court found that an exception to workers' compensation immunity applied and presented the case to the jury, which rendered verdicts in favor of the wife and children. Florida's Fifth District Court of Appeal reversed, taking the verdict away from the surviving wife and children. (While not the decedent's direct employer, R.L. Haines Construction, LLC was afforded workers' compensation immunity as the general contract. §440.10.).

List Industries, Inc. v. Dalien,

107 So.3d 470 (Fla. 4th DCA 2013)

. An employee operating a press brake (a large machine used to cut, bend and shape steel) sustained injuries resulting in the amputation of a significant portion of his dominant hand.

Gorham v. Zachry Industrial, Inc.,

105 So.3d 629, 634 (Fla. 4th DCA 2013)

. An employee was significantly injured when the wind caused a wall he was lifting with a crane to move while the employee's arm was wrapped around a tag line attached to the wall. There was extensive deposition testimony about the wind speeds and whether the employer knew that working in those conditions was dangerous. On appeal, the Fourth District upheld summary judgment for the employer, concluding that "[t]here is no evidence that such a lift would with virtual certainty cause injury.

Boston ex rel. Estate of Jackson v. Publix Super Markets, Inc.,

112 So.3d 654 (Fla. 4th DCA 2013)

. A tractor trailer backed into the employee, crushing him between the trailer and the warehouse dock pad. The employee was not visible to the tractor's operator and the trailer's backup alarm was inoperable. The Fourth District affirmed summary judgment in favor of an employer in an action brought by the estate of a deceased employee.
Vallejos v. Lan Cargo, S.A., 116 So.3d 545 (Fla. 3d DCA 2013). The court upheld summary judgment entered in favor of the employer of an employee who was injured while using a rope to fasten a hopper (a small dumpster) to a forklift.
Figueroa v. Delant Construction Co., and Master Construction of South Florida, Inc., (Fla. 3rd DCA 2013).
Most employers do the right thing, instituting sensible safety measures out of basic human decency. Others require the threat of economic sanctions. The 2003 statutory enactment eliminated that threat.
*************************************
Contact us toll free at 866-785-GALE or by email to learn your legal rights.
Jeffrey P. Gale, P.A. is a South Florida based law firm committed to the judicial system and to representing and obtaining justice for individuals – the poor, the injured, the forgotten, the voiceless, the defenseless and the damned, and to protecting the rights of such people from corporate and government oppression. We do not represent government, corporations or large business interests.
While prompt resolution of your legal matter is our goal, our approach is fundamentally different. Our clients are "people" and not "cases" or "files." We take the time to build a relationship with our clients, realizing that only through meaningful interaction can we best serve their needs. In this manner, we have been able to best help those requiring legal representation.