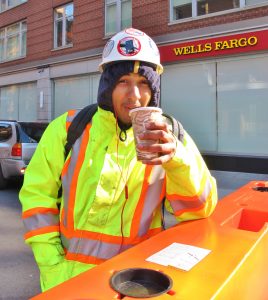 Workers hurt on the job do not have an unlimited period of time in which to institute legal proceedings against employers and their insurance companies, herein collectively referred to as the "E/C," to resolve disputes. Rights can be lost if not exercised timely.
Florida statute 440.19 allows for the filing of a petition for benefits — which is how legal proceedings are instituted under Florida's workers' compensation system — up to the greater of two 2 years after the date on which the employee knew or should have known that the injury or death arose out of work performed in the course and scope of employment or one year from the payment of any indemnity benefit or the furnishing of remedial care.
Under certain circumstances these SOL deadlines can be extended. For example, where the E/C, intentionally or otherwise, misleads the claimant as to his rights or the availability of workers' compensation benefits with the result that the claimant fails to timely file his claim, the E/C will be estopped from asserting the statute of limitations as a defense. Boyd v. Florida Memorial College, 475 So.2d 990 (Fla. 1st DCA 1985); Foster Wheeler Energy Group v. Fairhurst, 405 So.2d 438 (Fla. 1st DCA 1981); Catalano v. Hillsborough County Board of Public Instruction, 249 So.2d 24 (Fla. 1971); Jenkins v. M.H. Harrison Construction Company, 228 So.2d 911 (Fla. 1969); Engle v. Deerborne School, 226 So.2d 681 (Fla. 1969); Howanitz v. Biscayne Electric, Inc., 139 So.2d 678 (Fla. 1962); Baptist Village v. Newton, IRC 2-3551 (1978), cert. denied, 368 So.2d 1362 (Fla. 1979).
The above examples are obvious. Other situations can be more subtle.
In Timmeny v. Tropical Botanicals Corp., 615 So. 2d 811 (Fla. 1st DCA 1993), the employee became ill with a rare medical condition the cause of which was not then well known. Although the employer learned at the same time as the employee that the condition could possibly have been caused by exposure to chemicals on the job, it did not inform the claimant that he might be entitled to workers' compensation benefits. However, when the employee filed a claim for benefits beyond the SOL time period, the E/C denied the claim based on the SOL. In rejecting E/C's SOL defense, the court stated:
we conclude that in circumstances wherein an employer has the same knowledge as the claimant of such possible cause, but fails to apprise the claimant that he or she may be entitled to compensation benefits within the statutory period, resulting in prejudice to claimant, the employer must be estopped from relying upon the statute of limitations as a defense until such time that claimant receives actual knowledge of the compensable nature of the claim.
The court supported its holding on the notice requirements of section 440.185(2) Florida Statutes (1987), which, in essential part today, are set forth in section 440.185(3).
The 1st DCA reached a similar holding in McCort v. Southland Corp., 543 So. 2d 232 (Fla. 1st DCA 1988).
Estoppel is not limited to SOL cases. In Reynolds v. Oakley Const., 561 So. 2d 1298 (Fla. 1st DCA 1990), the appellate court reversed a lower court's ruling allowing E/C's refusal to pay a hospital bill resulting from a surgery. In the court's view, because the "carrier knew of claimant's desire for the surgery, and that arrangements were being made for it, but failed to act or make any investigation with regard thereto for approximately a year, leading claimant to believe there was no objection to the surgery," it must pay for it. E/C was not allowed to get away with lulling the claimant into a contrary position based on a reasonable expectation.
In Zahradnick v. Casual Corner, 620 So. 2d 792 (Fla. 1st DCA 1993), E/C was ordered to pay a doctor's bill when the claimant, due to E/C's inaction, was forced to seek self-help care after her authorized doctor retired. Compare to Imperial Elec., Inc. v. Reeves, 647 So. 2d 199 (Fla. 1st DCA  1994), where the claimant's psychiatric problems were not known or apparent to the E/C at the time care was sought.
If the facts are right, estoppel can be an effective legal principle for overcoming many defenses put forward by the E/C.
***********************************
Contact us toll free at 866-785-GALE or by email to learn your legal rights.
Jeffrey P. Gale, P.A. is a South Florida based law firm committed to the judicial system and to representing and obtaining justice for individuals – the poor, the injured, the forgotten, the voiceless, the defenseless and the damned, and to protecting the rights of such people from corporate and government oppression. We do not represent government, corporations or large business interests.
While prompt resolution of your legal matter is our goal, our approach is fundamentally different. Our clients are "people" and not "cases" or "files." We take the time to build a relationship with our clients, realizing that only through meaningful interaction can we best serve their needs. In this manner, we have been able to best help those requiring legal representation.