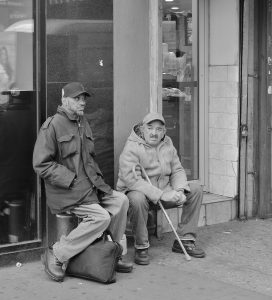 U.S. President Theodore Roosevelt famously said, "Speak softly and carry a big stick." The meaning of the proverb is that, if necessary, blunt force will be used to compel compliance with reasonable behavior. It works.
In Castellanos v. Next Door Company, the Florida Supreme Court gave injured workers a big stick. It is Section 440.34(3) Florida Statutes.
The Castellanos version of 440.34(3) gives employers and their workers' compensation insurance companies thirty days (30), a safe harbor period, to provide requested benefits without risking having to pay the injured worker's attorney's fees. The risk can be sizeable. Hourly attorney fee rates range from $200 to $400 and complex cases can involve hundreds of hours of legal work.
This threat, the big stick, is usually effective in getting carriers to furnish needed benefits without a fight. Since the value of benefits at stake is often greater than the exposure for attorney's fees, it makes practical sense for carriers to be cooperative. In the days when injured workers did not have the big stick, it was the policy and procedure of most insurance companies to summarily deny benefits since the adverse consequences of being proven wrong were de minimis.
Even though the big stick has a proven track record of keeping the workers' compensation on track, powerful elements within the insurance industry want to disarm injured workers by taking it away. For them, it is all about profits over people. Being able to wrongly deny benefits without consequence increases the profit margin, if only marginally, reason enough to weaken the rights of workers.
They tell business leaders and politicians that reducing workers' rights is the only way to keep insurance premiums from rising precipitously. Nothing could be further from the truth. Their sales pitch fails to mention (1) how they control whether or not injured workers must engage in costly litigation to obtain benefits and (2) other cost cutting measures that do not involve the loss of rights. The reason for the false picture is to protect excessive insurance company profits.
Here are some other ideas to improve the system without denying rights:
Presently, insurance carriers are allowed to include in premium rating their exposure for attorney fees, costs, and interest (on late payments). There is little justification for carriers to be allowed to pass along these expenses to their customers when the assessment is caused by their own wrongful denial of benefits. Without this pass along, premiums will be less for and insurance companies will be forced to adjust cases better or fail. This reconfiguration will benefit employers and employees. It was also help carriers by reducing the times they have to pay attorney's fees, costs and interest for poor claim handling. Without feeling the sting of meaningful negative consequences for poor performance, insurance companies will continue to perform poorly.
Most Florida employers are required by law to maintain workers' compensation insurance coverage. This creates a gift to insurance  agents, who receive a healthy 11% commission for filling out a few simple forms in a non-competitive insurance market where rates are essentially uniform among all carriers. Either agent commissions must come down or the workers' compensation insurance market must become more competitive to encourage lower rates. Doing both is the best solution.
Unlike other types of insurance, workers' compensation carriers are not required to return excess profits. Without brisk competition and regulation over profits, carriers get away with charging excessive premiums. While it makes sense that utility companies have to be guaranteed a profit as an incentive to improve infrastructure, no such compelling reason exists for legislating profit to workers' compensation carriers, especially those that do not operate efficiently, do not employ enough qualified adjusters, and fail to adhere to the underlying theme of the workers' compensation system, which is to find a way to provide rather than deny benefits.
When you hear the Profits Before People crowd screaming that injured workers must be disarmed for the system to work, do not believe them.
Power to the People!
*******************************
Contact us toll free at 866-785-GALE or by email to learn your legal rights.
Jeffrey P. Gale, P.A. is a South Florida based law firm committed to the judicial system and to representing and obtaining justice for individuals – the poor, the injured, the forgotten, the voiceless, the defenseless and the damned, and to protecting the rights of such people from corporate and government oppression. We do not represent government, corporations or large business interests.
While prompt resolution of your legal matter is our goal, our approach is fundamentally different. Our clients are "people" and not "cases" or "files." We take the time to build a relationship with our clients, realizing that only through meaningful interaction can we best serve their needs. In this manner, we have been able to best help those requiring legal representation.