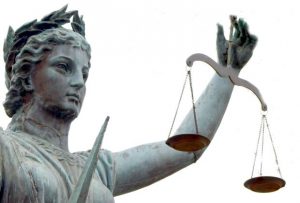 Stung from being held accountable by the Florida Supreme Court, Associated Industries of Florida (a/k/a Enemy of the People), commanded by Tom Feeney, he of the 2000 Presidential Election coup, is proposing, on behalf of itself and other workers' compensation insurance companies, to abolish carrier-paid attorney's fees.
In Castellanos v. Next Door Company, the Florida Supreme Court ruled that workers' compensation insurance companies that force injured workers to institute legal proceedings to secure benefits may, in some instances, be required to pay the Claimant's attorney a reasonable fee. The fee is due only when the injured worker successfully secures wrongly denied benefits. The court described carrier-paid fees as a sensible method of motivating insurance companies to follow the law without the need for judicial involvement (See, Judges of Compensation Claims.) In the court's view, the threat is the proverbial stick Claimants must have at their disposal to get carriers to comply with the state's workers' compensation laws. The ruling was not issued in a vacuum. A long historical record shows that it works.
Which is why it is opposed by Associated Industries. AI abhors the idea of workers being able to compete for benefits on a level playing field. Its legislative proposal looks to slant the field back in its favor — the Castellanos justices spoke at length about leveling the playing field.
AI's proposal seeks to completely eliminate the threat of carrier-paid fees regardless of how baseless the denial of benefits and replace it with a provision making injured workers entirely responsible for paying their own legal expenses in every instance.
It is a system killer, eliminating any negative consequence for the wrongful denial of claims. Without the threat of punishment, carriers will deny all claims, paying only when ordered by a court to do so. Insurance companies do not, nor should they, pay benefits out of any sense of benevolence. However, they should be bound by contractual, statutory and common law obligations to furnish benefits, and where there's a breach of an obligation, there has to be consequences.
Injured workers cannot afford to pay attorneys to fight for denied benefits. Most workers' compensation disputes involve protracted litigation — in Castellanos, for example, the winning Claimant's lawyer was forced to work in excess of 100 hours to prevail in securing some $3,000 in benefits. No lawyer can afford to handle a case like this on a contingency fee basis and no injured worker can afford to pay a lawyer an hourly fee to fight this type of battle. However, this is the exact predicament Associated Industries wants to create for injured workers.
The right of a claimant to obtain a reasonable attorney's fee when successful in securing benefits has been considered a critical feature of the workers' compensation law since 1941. See Murray v. Mariner Health, 994 So. 2d 1051, 1057-58 (Fla. 2008). The stated goal of the workers' compensation system remains to this date the "quick and efficient delivery of disability and medical benefits to an injured worker" so as "to facilitate the worker's return to gainful reemployment at a reasonable cost to the employer." § 440.015, Fla. Stat. However, given the complexity of Florida's workers' compensation system, a claimant proceeding "without the aid of competent counsel" would be as "helpless as a turtle on its back." Davis v. Keeto, Inc., 463 So. 2d 368, 371 (Fla. 1st DCA 1985) (quoting Neylon v. Ford Motor Co., 99 A.2d 664, 665 (N.J. Super. Ct. App. Div. 1953)). Allowing a claimant to "engage competent legal assistance" not only evens the playing field but it actually "discourages the carrier from unnecessarily resisting claims" and encourages attorneys to undertake representation in non-frivolous claims, "realizing that a reasonable fee will be paid for [their] labor." Ohio Cas. Grp. v. Parrish, 350 So. 2d 466, 470 (Fla. 1977).
Few Tallahassee politicians will ever get hurt on the job. Some won't care about the points made above while others won't understand. However, all of them benefit from Florida's long-established jurisprudence of carrier-paid fees, because it applies in every type of insurance policy issued in Florida, from motor vehicle insurance to homeowners insurance. The provision forces carriers to deal with claims in good faith.
There is no good reason for an exception to be made when it comes to the claims of injured workers.
*****************************
Contact us toll free at 866-785-GALE or by email to learn your legal rights.
Jeffrey P. Gale, P.A. is a South Florida based law firm committed to the judicial system and to representing and obtaining justice for individuals – the poor, the injured, the forgotten, the voiceless, the defenseless and the damned, and to protecting the rights of such people from corporate and government oppression. We do not represent government, corporations or large business interests.
While prompt resolution of your legal matter is our goal, our approach is fundamentally different. Our clients are "people" and not "cases" or "files." We take the time to build a relationship with our clients, realizing that only through meaningful interaction can we best serve their needs. In this manner, we have been able to best help those requiring legal representation.