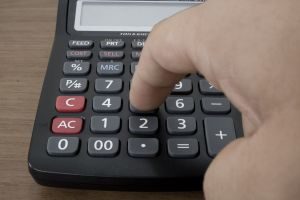 In the context of personal injury cases, a lien is the right of a non-party to be reimbursed from the proceeds of a case for payments made on behalf of the individual for whom the proceeds are intended. Such liens include for expenditures related to property damage, workers' compensation benefits, health insurance, Medicare and Medicaid.
Clients and their lawyers who ignore liens do so at their peril. This blog focuses on the Medicaid lien.
Title XIX of the Social Security Act authorizes payments for medical assistance and related assistance to qualifying individuals. Florida's Agency for Health Care Administration (AHCA) is designated as the single state agency authorized to make the payments. § 409.902(1), Florida Statutes. § 409.10, known as the as the "Medicaid Third-Party Liability Act," creates the Medicaid lien. Subsection (1) provides:
It is the intent of the Legislature that Medicaid be the payor of last resort for medically necessary goods and services furnished to Medicaid recipients. All other sources of payment for medical care are primary to medical assistance provided by Medicaid. If benefits of a liable third party are discovered or become available after medical assistance has been provided by Medicaid, it is the intent of the Legislature that Medicaid be repaid in full and prior to any other person, program, or entity. Medicaid is to be repaid in full from, and to the extent of, any third-party benefits, regardless of whether a recipient is made whole or other creditors paid. Principles of common law and equity as to assignment, lien, and subrogation are abrogated to the extent necessary to ensure full recovery by Medicaid from third-party resources. It is intended that if the resources of a liable third party become available at any time, the public treasury should not bear the burden of medical assistance to the extent of such resources.
In Arkansas Department of Health & Human Services v. Ahlborn, 547 U.S. 268 (2006), the United States Supreme Court ruled that the federal Medicaid Act's anti-lien provision preempts a State's effort to take any portion of a Medicaid recipient's tort judgment or settlement not "designated as payments for medical care." Id. at 284.
The language of 409.902(1), which speaks in terms of full recovery, and the Ahlborn opinion appear to be at odds. Because the United States Supreme Court is the final word on this subject matter, which involves the application of federal law — Title XIX of the Social Security Act — the Florida Legislature created an avenue for a Medicaid recipient to file a petition under chapter 120, Florida Statutes, with the Division of Administrative Hearings ("DOAH") to prove "that Medicaid provided a lesser amount of medical assistance than that asserted by" the Agency for Health Care Administration. § 409.910(17)(b), Fla. Stat.
Eady v. State of Florida, Agency for Health Care Administration (Fla. 1st DCA, Sept. 12, 2019) should be considered the road map for handling Medicaid lien administrative hearings in Florida. Brandon Eady sustained catastrophic injuries in a motor vehicle crash. Florida's Medicaid program paid $177,747.91 for his medical care. Eady later entered into confidential settlements with various at-fault parties totaling $1,000,000. He filed a petition under § 409.910(17)(b), Fla. Stat. to reduce the Medicaid lien.
Eady presented uncontroverted testimony from two experienced personal injury lawyers who valued future medical expenses and economic damages at $10,000,000 to $15,000,000 and non-economic damages for future pain and suffering, future loss of enjoyment of life, and mental anguish at another $10,000,000 to $40,000,000. One of the experts explained that $15,000,000 in damages was "extremely conservative" but he was willing to accept the more conservative amount for purposes of valuation. He was allowed to testify that the $1,000,000 settlement fairly represented 6.66% of the estimated $15,000,000 recovery and that if Eady recovered only 6.66% of the full value of his case, that same percentage  should be allocated to past medical expenses recoverable by AHCA. The calculation reduced the $177,747.91 to $11,838.01.
The ALJ (Administrative Law Judge) disregarded the unchallenged testimony without explanation, ordering the full amount to be reimbursed. The ruling was reversed on appeal, with the First District Court of Appeal directing the ALJ to reduce the lien to $11,828.01.
Eady's damages were well in excess of $1,000,000. While the opinion does not give a reason, the most likely explanation for the limited recovery has to do with insurance coverage. An insurance company operating in good faith does not have to pay more than the coverage limits under its policy. My guess is that $1 million is all the coverage that was available. Another reason for recoveries below full damages is when liability is in doubt. Liability does not appear to have been the issue in Eady.
********************************
Contact us at 305-758-4900 or by email to learn your legal rights.
Jeffrey P. Gale, P.A. is a South Florida based law firm committed to the judicial system and to representing and obtaining justice for individuals – the poor, the injured, the forgotten, the voiceless, the defenseless and the damned, and to protecting the rights of such people from corporate and government oppression. We do not represent government, corporations or large business interests.
While prompt resolution of your legal matter is our goal, our approach is fundamentally different. Our clients are "people" and not "cases" or "files." We take the time to build a relationship with our clients, realizing that only through meaningful interaction can we best serve their needs. In this manner, we have been able to best help those requiring legal representation.