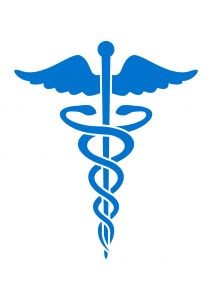 Most Florida hospitals and many doctors have contracts with health insurance companies to provide services to covered insureds at discounted rates. The arrangement requires those providers to bill the carriers for covered services without seeking payment from insureds through self-pay and other sources such as third party liability insurance. Some contracts allow providers to collect copayments.
We are currently handling a car crash case involving a local hospital that purposely failed to bill our client's health insurance company with the expectation of receiving more money from the proceeds of our client's settlement with the at-fault driver's bodily injury liability insurance company. The hospital filed a lien for charges totaling more than $39,000 for a three hour emergency room visit. (The hospital is located in Miami-Dade County. An old Dade County ordinance grants hospitals lien rights. However, the lien does not take precedent over contractual obligations between hospitals and insurers.) It received $8,000 from our client's PIP insurance — not to be confused with health insurance — leaving a $31,000 balance. (We are questioning the hospital's right to bill PIP. The money it received could have been used to pay medical providers who do not accept our client's health insurance.) Since the bodily injury policy per person limit is $25,000, something has to give. (Bodily injury liability insurance provides coverage in case you cause an accident in which another person (or people) is hurt. It covers the damages that you are legally responsible for, and provides a legal defense if someone sues you for damages.)
Our client has health insurance through UnitedHealthcare. We learned that the hospital is a contracted, in-network provider with UnitedHealthcare, making it contractually obligated to bill the carrier rather than seek a recovery from another source.
Based on Winans v. Weber, 979 So.2d 269 (Fla. 2nd DCA 2007), we have informed the hospital that it is attempting to collect a debt in violation of §559.72(9) Florida Statutes and will be sued if it persists in its efforts to collect from our client. Section 559.72(9) prohibits claims, attempts, or threats to enforce a debt when the party knows that the debt is not legitimate.
In Winans, a doctor sought $28,064 from his patient rather than bill the  insurance carrier with whom he had a contract, which would have paid him $4,167.15 in full for all treatment rendered. The appellate court ruled that the doctor was contractually bound to bill health insurance. The health insurance company? UnitedHealthcare.
If our client's plan was an HMO, which it is not, §641.5154 Florida Statutes would have provided us with the same protections as discussed above even if a contract did not exist between the HMO and the hospital. (HMO stands for Health Maintenance Organization. With an HMO plan, you must choose a Primary Care Physician (PCP) from a network of local healthcare providers who will refer you to in-network specialists or hospitals when necessary. All your care is coordinated through that PCP.)
Related topic: Miami lawmaker pushes bill to ban unexpected medical bills — Miami Herald (11/2/15)
___________________
Contact us toll free at 866-785-GALE or by email to learn your legal rights.
Jeffrey P. Gale, P.A. is a South Florida based law firm committed to the judicial system and to representing and obtaining justice for individuals – the poor, the injured, the forgotten, the voiceless, the defenseless and the damned, and to protecting the rights of such people from corporate and government oppression. We do not represent government, corporations or large business interests.
While prompt resolution of your legal matter is our goal, our approach is fundamentally different. Our clients are "people" and not "cases" or "files." We take the time to build a relationship with our clients, realizing that only through meaningful interaction can we best serve their needs. In this manner, we have been able to best help those requiring legal representation.