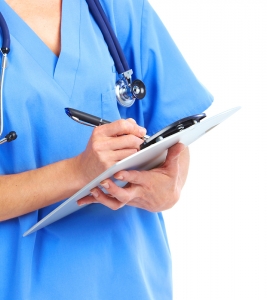 Florida employers and their workers' compensation insurance carriers, often referred to in combination as the "E/C," are obligated under Florida Statute 440.13(2)(a) to "furnish to the employee such medically necessary remedial treatment, care, and attendance for such period as the nature of the injury or the process of recovery may require…." Many a battle is fought over medical necessity.
It is common in workers' compensation cases for authorized medical providers to make referrals for various types of medical care. Under 440.13, once E/C has received the referral request, it has a prescribed period of time to respond or the requested care will be deemed medically necessary. The request must be made in writing to the carrier, while the carrier's response may be by telephone or in writing. Sec. 440.13(3)(d).
How long E/C has to respond depends on the nature and expense of the requested service. 440.13(3)(d) limits the response time to three (3) days, while 440.13(3)(i) allows ten (10) days. 440.13(3)(i) provides in pertinent part as follows:
Notwithstanding paragraph (d), a claim for specialist consultations, surgical operations, physiotherapeutic or occupational therapy procedures, X-ray examinations, or special diagnostic laboratory tests that cost more than $1,000 and other specialty services that the department identifies by rule is not valid and reimbursable unless the services have been expressly authorized by the carrier….
In practice, this exception applies to most referrals. For example, in the typical workers' compensation case, the carrier will authorize a clinic to provide the initial evaluation and treat to the extent of its expertise. Almost invariably, the clinic will prescribe onsite physical therapy. This prescription falls under (3)(i). When the employee's complaints persist, the clinic doctor will prescribe an MRI. This, too, falls under (3)(i). And if the MRI shows a medical condition outside the expertise of the clinic doctor, a referral will be made to a specialist, another (3)(i) situation.
Importantly, the response requirements of 440.13(3)(d) & (i) do not impose a duty on E/C to authorize the requested care. If E/C responds timely, it retains the right to challenge the medical necessity of the referral. Moreover, even if E/C is obligated by the operation of law to authorize the care, it is only required to continue providing the recommended treatment so long as it is reasonably and medically necessary. See Providence Prop. & Cas. v. Wilson, 990 So.2d 1224 (Fla. 1st DCA 2008); Dawson v. Clerk of the Cir. Ct.— Hillsborough County, 991 So.2d 407 (Fla. 1st DCA 2008) (holding that, although an E/C is obligated to comply with a claimant's request for a one-time change of physician pursuant to section 440.13(2)(f) regardless of the E/C's opinion as to the medical necessity of further treatment, an E/C is only obligated to provide treatment recommended by the new doctor that is reasonably and medically necessary).
**********************
Contact us at 305-758-4900 or by email to learn your legal rights.
Jeffrey P. Gale, P.A. is a South Florida based law firm committed to the judicial system and to representing and obtaining justice for individuals – the poor, the injured, the forgotten, the voiceless, the defenseless and the damned, and to protecting the rights of such people from corporate and government oppression. We do not represent government, corporations or large business interests.
While prompt resolution of your legal matter is our goal, our approach is fundamentally different. Our clients are "people" and not "cases" or "files." We take the time to build a relationship with our clients, realizing that only through meaningful interaction can we best serve their needs. In this manner, we have been able to best help those requiring legal representation.
DISCLAIMER: This information provided by Jeffrey P. Gale, P.A. is for informational purposes only and is intended to be used as a non-legal guide prior to consultation with an attorney familiar with your specific legal situation. It should not be considered legal advice or counseling. No such legal advice or counseling is either expressly or impliedly intended. This  information is not a substitute for the advice or counsel of an attorney. If you require legal advice, you should seek the services of an attorney.