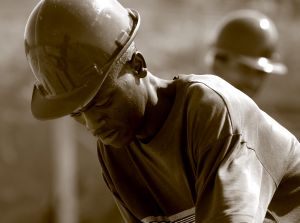 Florida's workers' compensation system, located in Chapter 440 of the Florida Statutes, follows its own unique set of rules and procedures. One of the more unusual and challenging is the limitation set forth in section 440.13(5)(e) regarding who may provide expert medical opinions:
No medical opinion other than the opinion of a medical advisor appointed by the judge of compensation claims or the department, an independent medical examiner, or an authorized treating provider is admissible in proceedings before the judges of compensation claims.
Following an industrial accident, "the employer shall furnish to the employee such medically necessary remedial treatment, care, and attendance for such period as the nature of the injury or the process of recovery may require…." Section 440.13(2)(a), Fla. Stat. (2022).
For a variety of reasons, employers sometimes fail or refuse to meet this responsibility. When they do, 440.13(2)(c) allows employees to "obtain such initial treatment at the expense of the employer, if the initial treatment or care is compensable and medically necessary and is in accordance with established practice parameters and protocols of treatment as provided for in this chapter." This medical care is commonly referred to as "self-help."
Medical testimony is required to resolve most workers' compensation disputes. Who may testify is controlled by section 440.13(5)(e), Florida Statues. In Hidden v Day & Zimmerman, 202 So.3d 441 (Fla. 1st DCA 2016), the Court said that "the employee could designate the self-help doctor as his or her IME, thereby making the doctor's opinion admissible under section 440.13(5)(e)…." Id. at 443.
While this pronouncement in its undiluted form would make things easier for claimants, its practical application may not be as broad as it reads.
Section 440.13(5)(a) says this about treaters being IMEs: "If the parties agree, the examiner may be a health care provider treating or providing other care to the employee." This suggests that if the employer/insurance carrier (E/C) does not agree, the self-help medical provider cannot be the IME. If for no other reason than to make things more expensive and difficult for claimants, more times than not E/C will not let treating self-help doctors be IMEs.
Also working against a broad interpretation of the Hidden pronouncement is this language from 440.13(5)(a): "The independent medical examiner may not provide followup care if such recommendation for care is found to be medically necessary." This language gives the impression that the IME doctor is considered a one-time shot rather than a provider who has given care in the past or will be providing care in the future.
Another sticking point is this section of 440.13(5)(a):
The party selecting the independent medical examination shall identify the choice of the independent medical examiner to all other parties within 15 days after the date the independent medical examination is to take place. Failure to timely provide such notification shall preclude the requesting party from submitting the findings of such independent medical examiner in a proceeding before a judge of compensation claims.
In the case of a self-help medical provider, on what date has the independent medical examination taken place? Is it the first time the claimant is treated? The last time? Somewhere in between?
It is too risky to simply show up on the day of trial hoping the self-help doctor will be allowed to testify as an IME. Instead, it is advisable to get a court ruling or E/C's agreement in advance. It also is possible E/C will inadvertently waive its objection in the pretrial stipulation if the self-help is designated as the IME. Because of the uncertainties and hassles, most claimant attorneys wisely opt to select a different doctor to perform the IME exam.
Not long ago, any and every doctor who examined the claimant was authorized to testify. While  judges may have limited the medical testimony based on matters of redundancy or qualifications, this was a judgment call rather than an arbitrary rule created by Republican legislators to hinder the claimant's ability to present probative evidence.
*********************
Contact us at 305-758-4900 or by email to learn your legal rights.
Jeffrey P. Gale, P.A. is a South Florida based law firm committed to the judicial system and to representing and obtaining justice for individuals – the poor, the injured, the forgotten, the voiceless, the defenseless and the damned, and to protecting the rights of such people from corporate and government oppression. We do not represent government, corporations or large business interests.
While prompt resolution of your legal matter is our goal, our approach is fundamentally different. Our clients are "people" and not "cases" or "files." We take the time to build a relationship with our clients, realizing that only through meaningful interaction can we best serve their needs. In this manner, we have been able to best help those requiring legal representation.
DISCLAIMER: This information provided by Jeffrey P. Gale, P.A. is for informational purposes only and is intended to be used as a non-legal guide prior to consultation with an attorney familiar with your specific legal situation. It should not be considered legal advice or counseling. No such legal advice or counseling is either expressly or impliedly intended. This  information is not a substitute for the advice or counsel of an attorney. If you require legal advice, you should seek the services of an attorney.