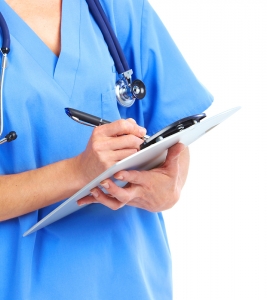 Almost every trial level decision made by a Florida judge of workers' compensation claims (JCC) relies, at least in part, on the opinion of a physician. If there is a disagreement in the opinions of the health care providers, section 440.13(9)(c), Florida Statutes allows the JCC to appoint what the statute calls an expert medical advisor (EMA) to break the tie. Because the statute provides that "[t]he opinion of the expert medical advisor is presumed to be correct unless there is clear and convincing evidence to the contrary," the EMA doctor has come to be known as a "Super Doc."
More times than not, the presumption favoring the opinion of the Super Doc cannot be overcome. This can even be the case, for example, where the Super Doc has only reviewed medical records or examined the patient once, while the authorized doctor, who may hold a different opinion, has been treating the claimant for years. The constitutionality of the provision has been challenged. Unfortunately — in my opinion — it has survived constitutional muster. See Abreu v. Riverland Elementary School (1st DCA 2019).
Oddly enough, while the statutory language would seem to limit its application to situations involving disagreements in the opinions of health care providers, the First District Court of Appeal, which is the only DCA in Florida with jurisdiction to address workers' compensation cases, allows the admission of EMA testimony in the absence of such a disagreement. See Lowe's Home Centers, Inc., 187 So.3d 318 (2016). Thankfully, however, opinions voiced by an EMA which "exceed the scope" of the perceived disagreement, are not presumptively correct. Rather, they carry the same weight as that of an independent medical examiner or an authorized treating physician. Lowe's at 322. In Lowe's, the JCC excluded an EMA's opinion on an issue over which the health care experts had not disagreed. The employer/carrier appealed. The DCA reversed and remanded to the JCC to consider the EMA's testimony without the presumption of correctness.
********************************
Contact us at 305-758-4900 or by email to learn your legal rights.
Jeffrey P. Gale, P.A. is a South Florida based law firm committed to the judicial system and to representing and obtaining justice for individuals – the poor, the injured, the forgotten, the voiceless, the defenseless and the damned, and to protecting the rights of such people from corporate and government oppression. We do not represent government, corporations or large business interests.
While prompt resolution of your legal matter is our goal, our approach is fundamentally different. Our clients are "people" and not "cases" or "files." We take the time to build a relationship with our clients, realizing that only through meaningful interaction can we best serve their needs. In this manner, we have been able to best help those requiring legal representation.