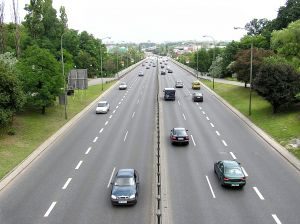 Personal Injury Protection (PIP), or "No-Fault," is a type of Florida motor vehicle insurance available to a "named insured, relatives residing in the same household, persons operating the insured motor vehicle, passengers in the motor vehicle, and other persons struck by the motor vehicle and suffering bodily injury while not an occupant of a self-propelled vehicle." See, section 627.736(1), Florida Statutes. Subject to policy limits (usually $10,000) and deductibles, PIP covers 80% of medical expenses and 60% of lost wages.
Generally, PIP carriers cannot recoup these payments from entities such as at-fault drivers and health insurance. Section 627.7405(1) is the exception to the rule. It reads as follows:
Notwithstanding ss. 627.730–627.7405, an insurer providing personal injury protection benefits on a private passenger motor vehicle shall have, to the extent of any personal injury protection benefits paid to any person as a benefit arising out of such private passenger motor vehicle insurance, a right of reimbursement against the owner or the insurer of the owner of a commercial motor vehicle, if the benefits paid result from such person having been an occupant of the commercial motor vehicle or having been struck by the commercial motor vehicle while not an occupant of any self-propelled vehicle.
The constitutionality of the statute was upheld in Amerisure Ins. Co. v. State Farm, 897 So. 2d 1287 (Fla. 2005). In that Florida Supreme Court case, a commercial vehicle owned by a construction company was involved in a crash while being operated by a State Farm insured. After the accident, State Farm, the insurer of the driver's private passenger motor vehicle, paid personal injury protection (PIP) benefits to the driver in compliance with the Florida Motor Vehicle No-Fault Law. State Farm then requested reimbursement from Amerisure. Amerisure refused to pay, contending that it was not obligated to reimburse State Farm because neither the driver nor the construction company was at fault. The trial court entered summary judgment against Amerisure, deciding that the statute allowed for reimbursement without regard to fault. On appeal to the Second District Court of Appeal, Amerisure argued that section 627.7405 creates an arbitrary classification of private and commercial vehicles in violation of the equal protection clauses of the federal and state constitutions. Following the DCA's affirmance of the trial court's ruling, Amerisure appealed to the Florida Supreme Court. The Supreme Court rejected Amerisure's position, holding that the statute survived constitutional scrutiny under the rational basis test generally employed in equal protection analysis as it bore some reasonable relationship to a legitimate state purpose:
… [T]he statute bears a reasonable relationship to the legitimate state interest of regulating insurance. We think the legislature could reasonably believe that this measure would properly allocate the risks of insurance, and the attendant burden of increased premiums, to businesses which are better able to absorb the cost than private individuals. Further, we think elimination of the need to establish fault is consistent with the no-fault insurance concept. Dealers Ins. Co. v. Jon Hall Chevrolet Co., 547 So. 2d 325 (Fla. 5th DCA 1989).
Had the commercial vehicle been a private passenger vehicle instead, State Farm would not have been able to recoup any PIP payments made on behalf of its insured. Interestingly, subsection (2) of 627.7405 exempts taxicabs from the reimbursement provisions of s. 627.733(1)(b).
What about school buses? Surprisingly, school buses are not exempt. See, Lee County School Board v. State Farm Mutual Automobile Insurance Company (opinion filed May 24, 2019, in the Second DCA). Accordingly, PIP benefits paid to passengers of and pedestrians injured by school buses may be recovered by the paying carrier from school bus owners.
Personal injury lawyers must be mindful of the carrier's right to reimbursement. Failing to recognize the right could cost a client up to $10,000. Potential solutions: (1) secure enough money from the commercial vehicle owner or its insurer to cover the reimbursement; (2) change the language of the release to maintain the PIP carrier's right to seek reimbursement from the owner/its carrier; and (3) try to cut a deal with the PIP carrier (preferably before the liability case is resolved). Unfortunately, for reasons not addressed in this blog, these solutions often work better in principle than in practice.
********************************
Contact us at 305-758-4900 or by email to learn your legal rights.
Jeffrey P. Gale, P.A. is a South Florida based law firm committed to the judicial system and to representing and obtaining justice for individuals – the poor, the injured, the forgotten, the voiceless, the defenseless and the damned, and to protecting the rights of such people from corporate and government oppression. We do not represent government, corporations or large business interests.
While prompt resolution of your legal matter is our goal, our approach is fundamentally different. Our clients are "people" and not "cases" or "files." We take the time to build a relationship with our clients, realizing that only through meaningful interaction can we best serve their needs. In this manner, we have been able to best help those requiring legal representation.