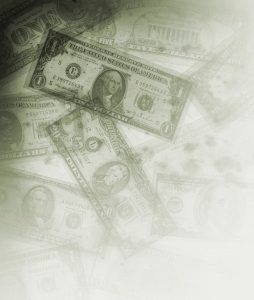 Despite what some people believe, injured workers who are compensated both under workers' compensation and the civil legal system for the same accident, do not receive a double recovery, or windfall. Section 440.39(3), Florida Statues, authorizes workers' compensation carriers to file a lien against the claimant's recovery in the civil action. The lien attaches to benefits recovered in the civil matter that duplicate those received by the claimant in the workers' compensation case, typically only medical benefits and wage compensation. (The common law allows damages for pain and suffering, and loss of spousal services, which are not provided for under the workers' compensation act. The workers' compensation lien does not attach to these damages.)
Even if the workers' compensation carrier does not file a notice of lien in any subsequent civil action which would operate as a lien on any judgment in favor of the injured employee, Florida's collateral source statute would at least prevent a double recovery on the part of the injured employee. See § 768.76(1), Fla. Stat. (2019). Section 768.76 states that "the court shall reduce the amount of such award by the total of all amounts which have been paid for the benefit of the claimant, or which are otherwise available to the claimant, from all collateral sources…."
Importantly, § 768.76(1), Fla. Stat. (2019) goes on to say that "there shall be no reduction for collateral sources for which a subrogation or reimbursement right exists." Florida courts have stated that "workers' compensation benefits are a collateral source" within the meaning of the statute. Am. Mut. Ins. Co. v. Decker, 518 So.2d 315, 317 (Fla. 2d DCA 1987), adopted in Liberty Mut. Ins. Co. v. Chambers, 526 So.2d 66, 67 (Fla.1988).
The practical effect of both statutes is that the plaintiff will not make a windfall recovery. Either the workers' compensation carrier gets its money back from the plaintiff through its lien, or the civil court reduces the plaintiff's recovery to the extent the awarded civil damages duplicate the benefits furnished by workers' compensation.
********************************
Contact us at 305-758-4900 or by email to learn your legal rights.
Jeffrey P. Gale, P.A. is a South Florida based law firm committed to the judicial system and to representing and obtaining justice for individuals – the poor, the injured, the forgotten, the voiceless, the defenseless and the damned, and to protecting the rights of such people from corporate and government oppression. We do not represent government, corporations or large business interests.
While prompt resolution of your legal matter is our goal, our approach is fundamentally different. Our clients are "people" and not "cases" or "files." We take the time to build a relationship with our clients, realizing that only through meaningful interaction can we best serve their needs. In this manner, we have been able to best help those requiring legal representation.