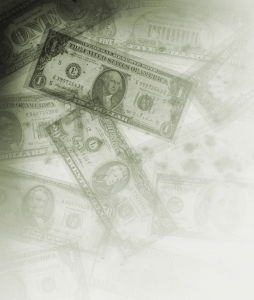 We are finding that more and more employers are switching from paying wages based on set schedules to only paying for work performed. Although the practice has been in place for years, it seems to become more prevalent during tough economic times. Whether the practice is allowed under the FLSA (Fair Labor Standards Act) and Florida Statute 448.08 depends on the circumstances.
In a recent case, our client was employed to load and unload cargo planes at Miami International Airport. Because planes departed and arrived on rough schedules, he often had no work to perform for long stretches of each 8 hour shift. For the first two years, he was paid for each hour of his shift, work or no work, including overtime wages. This all changed one week without warning when his paycheck was nearly half the normal rate. He learned that the employer had changed its policy to limit wages to work performed, cutting out idle time pay. Instead of being paid for 48 hours a week, the minimum amount of time he was required by the employer to be at the airport, he was only paid for 24 to 30 hours, a substantial difference. We sued the employer for overtime wages under the Fair Labor Standards Act and unpaid wages under Florida Statute 448.08. The case ended up settling on terms favorable to our client.
Another case involves an auto mechanic who, although required by the employer to be onsite, only got paid when he worked on vehicles rather than while waiting for assignments.

Who wins, the employer or the employee, depends on whether the employee was engaged to wait or was waiting to be engaged. The determination is not always clear cut. Some cases are more difficult than others. The above examples were complicated. Clearer examples include a court reporter sitting around waiting for a deposition to start, a factory worker waiting for a machine to be repaired, and a fireman playing chess while waiting to be called to action. In these examples, the employee is engaged to wait and entitled to wages while waiting.
Helpful references:
Code of Federal Regulations:
785.14-785.16
Armour & Co. v. Wantock, 65 S.Ct. 165 (1944)
Skidmore v. Swift & Co., 65 S.Ct. 161 (1944)
No matter how difficult are the economic times, employers must not be allowed to take advantage of its workers. A fair day's work deserves a fair day's pay.
***********************************************
We invite you to contact us toll-free at 866-785-GALE or by email to obtain a free, confidential consultation to learn your legal rights.
Jeffrey P. Gale, P.A. is a South Florida based law firm committed to the judicial system and to representing and obtaining justice for individuals – the poor, the injured, the forgotten, the voiceless, the defenseless and the damned, and to protecting the rights of such people from corporate and government oppression. We do not represent government, corporations or large business interests.