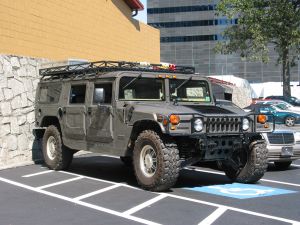 Florida's dangerous instrumentality doctrine imposes vicarious responsibility upon the owner or other possessor of a motor vehicle who voluntarily entrusts it to another for any subsequent negligent operation which injures a member of the traveling public. Jackson v. Hertz Corporation, 590 So.2d 929, 937. See Kraemer v. General Motors Acceptance Corp., 572 So.2d 1363 (Fla. 1990); Susco Car Rental Sys. v. Leonard, 112 So.2d 832 (Fla. 1959); Lynch v. Walker, 159 Fla. 188, 31 So.2d 268 (1947); Southern Cotton Oil Co. v. Anderson, 80 Fla. 441, 86 So. 629 (1920); Anderson v. Southern Cotton Oil Co., 73 Fla. 432, 74 So. 975 (1917).

While limited exceptions do apply – 1) the owner who leaves a vehicle with a repair service is not liable for injuries caused by the negligence of an employee of the repair service, Castillo v. Bickley, 363 So.2d 792 (Fla. 1978); and 2) conversion or theft, Susco, 112 So.2d at 835-36 – the extension of liability is otherwise nearly absolute.
Susco, 112 So.2d at 835, negligence of a person not allowed to drive bound the owner;
Bowman v. Atlanta Baggage & Cab Co., 173 F. Supp. 282 (N.D. Fla. 1969), liability imposed even where driver exceeded stated area limitations;
Tillman Chevrolet co. v. Moore, 175 So. 2d 794 (Fla. 1st DCA 1965), cert. discharged, 184 So. 2d 175 (Fla. 1986), owner liable even though accident caused by a hitchiker allowed to drive by a customer convicted of stealing the car;
Ivey v. National Fisheries, Inc. 215 So. 2d 74 (Fla. 3d DCA 1968), employer who permitted truck driver to use vehicle for delivery only between home and work liable for driving by drinking buddy given truck after worker stopped at bar and became intoxicated.
While Florida may be one of the only jurisdictions to impose responsibility under this doctrine, the Florida Legislature has nevertheless created arbitrary damage caps limiting the owners financial liability. The caps are contained in Florida Statute 324.021(9)(b)3, which provides
3. The owner who is a natural person and loans a motor vehicle to any permissive user shall be liable for the operation of the vehicle or the acts of the operator in connection therewith only up to $100,000 per person and up to $300,000 per incident for bodily injury and up to $50,000 for property damage. If the permissive user of the motor vehicle is uninsured or has any insurance with limits less than $500,000 combined property damage and bodily injury liability, the owner shall be liable for up to an additional $500,000 in economic damages only arising out of the use of the motor vehicle. The additional specified liability of the owner for economic damages shall be reduced by amounts actually recovered from the permissive user and from any insurance or self-insurance covering the permissive user. Nothing in this subparagraph shall be construed to affect the liability of the owner for his or her own negligence.
The dangerous instrumentality doctrine is a public safety policy. It's purpose is to encourage vehicle owners to be careful in allowing others to use their motor vehicles.
NOTE: In Clooney v. Geeting, 352 So.2d 1216 (Fla. 2d DCA 1977), it was decided that claims for negligent hiring and entrustment against a vehicle owner/employer should not be presented to a jury where liability imposed under the dangerous instrumentality doctrine will bring the same result. The concern was that the owner might be prejudiced by the employee's past driving record, evidence integral to negligent hiring/entrustment claims.
Clooney was decided before the enactment of Florida Statute 324.021(9)(b)3, which limits the financial liability of the owner under the dangerous instrumentality doctrine. Before section 324.021(9)(b)3. was enacted, a vehicle owner held vicariously liable under the dangerous instrumentality doctrine was liable to the same extent as the negligent permissive driver.This was the point made by the DCA in Trevino v. Mobley, So. 3d , 36 FLW D1254a (Fla. 5th DCA 6-10-11), which reversed the trial court's directed verdict, made in reliance on Clooney, against the parents and personal representative of a young woman who was killed in a tragic head-on accident caused by the son of the vehicle owners, who was operating his parents' Hummer at a high rate of speed with its headlights off and tried to pass another vehicle in a no-pass zone.
The jury returned a verdict of $5 million in compensatory damages against the owners. However, because of section 324.021(9)(b)3, their vicarious liability was capped at $100,000.
Noting the law change since Clooney was decided, the DCA reversed the trial court and remanded the negligent entrustment claims for trial. Because the issue of damages was already decided by the jury, the issue would not have to be tried again.
***********************************************
Contact our law firm toll-free at 866-785-GALE or by email to learn your rights.
Jeffrey P. Gale, P.A. is a South Florida based law firm committed to the judicial system and to representing and obtaining justice for individuals – the poor, the injured, the forgotten, the voiceless, the defenseless and the damned, and to protecting the rights of such people from corporate and government oppression. We do not represent government, corporations or large business interests.