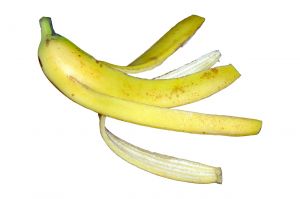 Once upon a time in Florida a person injured by a transitory substance on the floor of a chain store like a Publix, Walmart, or Whole Foods could rely on similar incidents in the chain's other stores to prove what caused their own accident. The theory was that the similar events tended to show a failure by the entity to remedy a known problem. According to Florida's Third District Court of Appeals, this evidence is no longer relevant. Publix Supermarkets, Inc. v. Santos, So.3d , 38 FLW D1656 (Fla. 3rd DCA 7-31-2013).

To arrive at this conclusion, the court compared the old transitory foreign substance statute, § 768.0710, Fla. Stat. (2009), with its replacement, § 768.0755, Fla. Stat. (2010). Section 768.0755(1) states,
"[i]f a person slips and falls on a transitory substance in a business establishment, the injured person must prove that the business establishment had actual or constructive knowledge of the dangerous condition and should have taken action to remedy it."
The court found significant that the the term, "business establishment," had replaced the "person or entity" language of 768.0710. In its view, "business establishment" means the actual place of business where the slip and fall occurred, rather than the total network of stores which the "person or entity [Publix] in possession or control of the business premises" owns and operates. Relying on this analysis, the DCA reversed a trial court order directing Publix to respond to an interrogatory directed to prior incidents as to all of Publix's stores statewide within the past three years.
This information used to be fair game. At the very least, it is now off limits in the 3rd DCA.
************************************************
Contact us toll free at 866-785-GALE or by email (jgale@jeffgalelaw.com) for a free, confidential consultation to learn your legal rights.
Jeffrey P. Gale, P.A. is a South Florida based law firm committed to the judicial system and to representing and obtaining justice for individuals – the poor, the injured, the forgotten, the voiceless, the defenseless and the damned, and to protecting the rights of such people from corporate and government oppression. We do not represent government, corporations or large business interests.
While prompt resolution of your legal matter is our goal, our approach is fundamentally different. Our clients are "people" and not "cases" or "files." We take the time to build a relationship with our clients, realizing that only through meaningful interaction can we best serve their needs. In this manner, we have been able to best help those requiring legal representation.