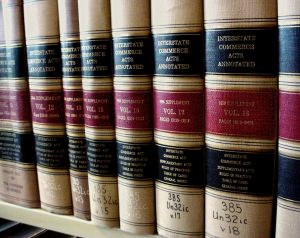 Injured workers who qualify for workers' compensation permanent total disability benefits (PTD) under Florida Statue 440.15(1), receive 66-2/3% of their average weekly wage (AWW) payable biweekly. Such injured workers may also qualify for Social Security Disability (SSD) monetary benefits payable monthly.
The sum of the two benefits may exceed 100% of an injured worker's AWW. Is the injured worker allowed to receive more than his AWW? It depends.

Florida Statute 440.15(9)(a) and 42 U.S.C. s. 424(a) address the issue. The federal law allows the combined payments to equal 80% of a person's average current earnings (ACE). ACE is a number, determined by one of three formulas, used by the United States Social Security Administration to calculate monthly SSD payments.
The sum of the two benefits (PTD and SSD) will be reduced if it exceeds a certain amount.
Who gets the benefit of this reduction, also referred to as an offset, the federal government or employers and their private workers' compensation insurance companies?
If state law does not address the offset, the offset belongs to the federal government. See 42 U.S.C. s. 424(a) . The SSA will reduce SSD down to a combined 80% of AWW.
Under Florida law, employers and their workers' compensation insurance carriers, a/k/a E/C, are authorized to take the offset. See F.S. 440.15(9). Under the statutory scheme, combined benefits are capped at 80% of AWW or 80% of ACE, whichever is greater. Because AWW and ACE are calculated differently, the figures often differ. (Link to determining AWW — Florida Statute 440.14.)
In some instances, 80% of ACE can exceed 100% of AWW.
We disapprove of the Florida law that allows private employers and insurance companies to take the offset instead of taxpayers (who pay the SSD).
Related topics:
Offset does not include cost of living increases. See Great Atlantic & Pacific Tea Co. V. Wood, 380 So.2d 558 (Fla. 1st DCA 1980). In other words, COLI are not added against the 80% cap.
The offset ends at age 65, when SSD benefits are converted to Social Security Retirement benefits
Offset does not include 440.15(1)(f)1 supplemental benefits. Supplemental benefits are not added against the 80% cap
Make sure SSA isn't taking the offset
Request SSA information with form DWC-14
POLITICAL STATEMENT: Since SSD is taxpayer-funded, taxpayers should be getting the offset rather than private insurance companies.
************************************************
Contact us toll free at 866-785-GALE or by email (jgale@jeffgalelaw.com) for a free, confidential consultation to learn your legal rights.
Jeffrey P. Gale, P.A. is a South Florida based law firm committed to the judicial system and to representing and obtaining justice for individuals – the poor, the injured, the forgotten, the voiceless, the defenseless and the damned, and to protecting the rights of such people from corporate and government oppression. We do not represent government, corporations or large business interests.
While prompt resolution of your legal matter is our goal, our approach is fundamentally different. Our clients are "people" and not "cases" or "files." We take the time to build a relationship with our clients, realizing that only through meaningful interaction can we best serve their needs. In this manner, we have been able to best help those requiring legal representation.