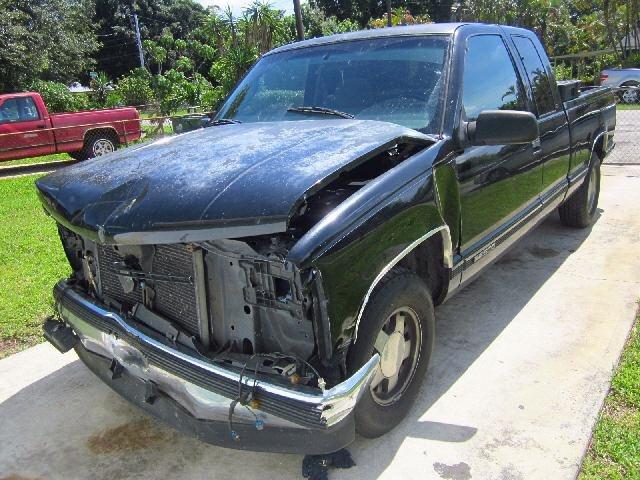 Florida motor vehicle owners beware! You can be held to account for accidents caused by other drivers even when you are nowhere near the crash scene.
Because motor vehicles, like guns, in the wrong hands and used improperly are likely to cause great damage, Florida motor vehicle owners are liable without regard to their own fault for damages caused by the negligent operation of their vehicles. This principle is known as vicarious liability.

Vicarious liability with regard to motor vehicles has been a recognized legal principle in Florida since 1920. Southern Cotton Oil Co. v. Anderson, 80 Fla. 441, 86 So. 629 (1920). Under this doctrine, the owner is liable for damages caused by the negligent operation of his or her vehicle by a consensual driver. (If the vehicle is stolen, the owner is not liable. However, the owner may be liable if the vehicle is used without permission under circumstances where the owner knew or should have known this might occur. An example would be leaving car keys in plain sight of a teenager who has used the vehicle in the past without consent. Arguably, this example gets into the area of negligent entrustment.)
Vicarious liability damages are capped. Florida Statute 324.021(9)(b)3. reads as follows:
The owner who is a natural person and loans a motor vehicle to any permissive user shall be liable for the operation of the vehicle or the acts of the operator in connection therewith only up to $100,000 per person and up to $300,000 per incident for bodily injury and up to $50,000 for property damage. If the permissive user of the motor vehicle is uninsured or has any insurance with limits less than $500,000 combined property damage and bodily injury liability, the owner shall be liable for up to an additional $500,000 in economic damages only arising out of the use of the motor vehicle. The additional specified liability of the owner for economic damages shall be reduced by amounts actually recovered from the permissive user and from any insurance or self-insurance covering the permissive user. Nothing in this subparagraph shall be construed to affect the liability of the owner for his or her own negligence.
(Importantly, subparagraph (c)1 provides that "The limits on liability in subparagraphs (b)2. and 3. do not apply to an owner of motor vehicles that are used for commercial activity in the owner's ordinary course of business.")
Negligent entrustment damages are not capped; actual damages are recoverable. The capped damage limits of 324.021(9)(b)3 can be well below actual damages. For instance, damages for catastrophic injuries or death can reach into the millions.
Whereas vicarious liability is imposed against the owner without regard to fault, liability under negligent entrustment requires the fault element of negligence.
Negligent entrustment is a recognized cause of action in nearly every state. Florida is no exception. Kitchen v. K-mart Corp., 697 So. 2d 1200 (Fla.1997); Moates v. Register, 588 So. 2d 40 (Fla. 1st DCA 1991); Gorday v. Faris, 523 So. 2d 1215 (Fla. 1st DCA 1988); Lambert v. Indian River Elec., Inc., 551 So. 2d 518 (Fla. 4th DCA 1989). Additionally, the Florida Supreme Court has adopted section 390 of the summary judgment for the defendant. The plaintiff appealed this decision. The appellate court reversed the decision, recognizing the validity of the cause of action, and remanded for further fact development.
Moreover, the Florida Supreme Court has held that because the use of a dangerous instrumentality involves such a high degree of risk of serious injury or death, the highest degree of care is required. See Skinner v. Ochiltree, 5 So. 2d 605 (Fla. 1941).
These considerations are sometimes merely academic. Recoveries in most motor vehicle cases are largely determined by the type and amount of coverage available under all applicable insurance policies. Unfortunately, most individual owners and drivers do not maintain sufficient policy limits to cover catastrophic injuries.
The best advice is to consult with a personal injury attorney to sort out these issues.
************************************************
Contact us toll free at 866-785-GALE or by email (jgale@jeffgalelaw.com) for a free, confidential consultation to learn your legal rights.
Jeffrey P. Gale, P.A. is a South Florida based law firm committed to the judicial system and to representing and obtaining justice for individuals – the poor, the injured, the forgotten, the voiceless, the defenseless and the damned, and to protecting the rights of such people from corporate and government oppression. We do not represent government, corporations or large business interests.
While prompt resolution of your legal matter is our goal, our approach is fundamentally different. Our clients are "people" and not "cases" or "files." We take the time to build a relationship with our clients, realizing that only through meaningful interaction can we best serve their needs. In this manner, we have been able to best help those requiring legal representation.