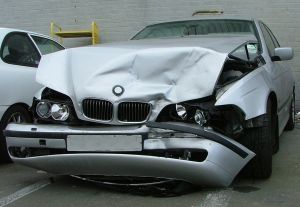 Florida law has long recognized that a car is a dangerous instrumentality. This is based on the simple fact that a car, in the wrong hands and used improperly, is likely to cause great damage. In consideration of this unique characteristic, two legal doctrines have developed in Florida to hold vehicle owners to account for damages resulting from the negligent operation of their vehicles by others. The two doctrines are vicarious liability and negligent entrustment.
As pertains to motor vehicles, vicarious liability has been a part of Florida jurisprudence since 1920. Southern Cotton Oil Co. v. Anderson, 80 Fla. 441, 86 So. 629 (1920). The doctrine makes a vehicle owner liable for damages caused by the negligent operation of his vehicle by a consensual driver. The key element of the doctrine is that the owner is liable without being at fault. While this no-fault element can be a good thing for accident victims, the doctrine has limitations. In particular, damages against the vicariously liable vehicle owner are capped by Florida Statute 324.021(9)(b)3. This means that regardless of actual damages, the vehicle owner pays no more than what is designated by statute. In many cases — for instance, those involving catastrophic injuries — actual damages will greatly exceed the statutory caps.

The other doctrine is negligent entrustment. The essential element of this doctrine is that the vehicle owner is independently negligent in allowing his car to be driven by someone else. Florida courts consistently hold that one who negligently entrusts a car to someone is liable for damages flowing from the misuse of that car. Clooney v. Geetting, 352 So. 2d 1216 (Fla. 2nd DCA 1977) ("we see no reason why this theory is not available to claimants injured in automobile accidents in this state.") The Florida Supreme Court long ago held that because the use of a dangerous instrumentality involves such a high degree of risk of serious injury or death, the highest degree of care is required. Skinner v. Ochiltree, 5 So. 2d 605 (Fla. 1941).
Negligent entrustment is a recognized cause of action in nearly every state. Florida is no exception. Kitchen v. K-mart Corp., 697 So. 2d 1200 (Fla.1997); Moates v. Register, 588 So. 2d 40 (Fla. 1st DCA 1991); Gorday v. Faris, 523 So. 2d 1215 (Fla. 1st DCA 1988); Lambert v. Indian River Elec., Inc., 551 So. 2d 518 (Fla. 4th DCA 1989). The theory applies to automobiles. In Moates, the defendant lent a car to his niece to drive. Subsequently a serious accident happened. The plaintiff alleged both a vicarious liability theory and a negligent entrustment theory. The trial court entered summary judgment for the defendant. On appeal, the trial court's decision was reversed on the negligent entrustment theory. The appellate court recognized the validity of the cause of action and remanded for development of the facts of the case.
The Florida Supreme Court has adopted section 390 of the Restatement of Torts. That section, known as the law of negligent entrustment, sets out the following standard of care:
One who supplies a chattel for the use of another whom the supplier knows or has reason to know to be likely because of his youth, inexperience or otherwise to use it in a manner involving unreasonable risk of physical harm to himself and others whom the supplier should expect to share in or be endangered by its use, is subject to liability for physical harm resulting to them.
Significantly, the damages recoverable under negligent entrustment are not limited by arbitrary damage caps like they are for vicarious liability. In other words, actual damages are recoverable.
Regardless of the theory by which a vehicle owner is found liable, whether or not an accident victim is fully compensated often depends on the type and amount of available insurance coverage. Unfortunately, most Florida vehicle owners are not fully and adequately insured.
************************************************
Contact us toll free at 866-785-GALE or by email (jgale@jeffgalelaw.com) for a free, confidential consultation to learn your legal rights.
Jeffrey P. Gale, P.A. is a South Florida based law firm committed to the judicial system and to representing and obtaining justice for individuals – the poor, the injured, the forgotten, the voiceless, the defenseless and the damned, and to protecting the rights of such people from corporate and government oppression. We do not represent government, corporations or large business interests.
While prompt resolution of your legal matter is our goal, our approach is fundamentally different. Our clients are "people" and not "cases" or "files." We take the time to build a relationship with our clients, realizing that only through meaningful interaction can we best serve their needs. In this manner, we have been able to best help those requiring legal representation.