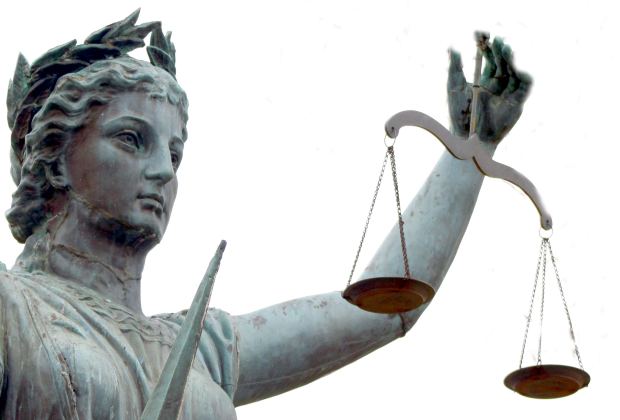 I have blogged here ad nauseam about the continual conflict between insurance companies and their insureds over claims. While carriers insist upon receiving premium payments timely, their all too common approach to the claims process is delay and deny.
Carriers have at their disposal a bag of tools designed to effectuate this delay/deny business model. Examination Under Oath (EUO) (an oral examination conducted under oath by an insurance company of an insured making a claim under a policy), Independent Medical Examination (IME), appraisal, policy application misrepresentation, refusal to cooperate are just some of the tools at their disposal. Some are statutorily prescribed, others are a matter of contract.
An insurance policy is a contract. While statutes control various rights and obligations between carriers and insureds, the terms of the insurance policy determine many others.
Courts frequently become embroiled in conflicts involving the application of contested policy provisions. One such conflict of significance was fought out in State Farm v. Curran, (Fla. 2014). The Florida Supreme Court framed the conflict as follows:
WHEN AN INSURED BREACHES A COMPULSORY MEDICAL EXAMINATION PROVISION IN AN UNINSURED MOTORIST CONTRACT, DOES THE INSURED FORFEIT BENEFITS UNDER THE CONTRACT WITHOUT REGARD TO PREJUDICE? IF PREJUDICE MUST BE CONSIDERED, WHO BEARS THE BURDEN OF PLEADING AND PROVING THAT ISSUE?
Curran, State Farm's insured, sustained catastrophic injuries in a vehicle crash. Because the at-fault party's insurance coverage was inadequate, Curran demanded from State Farm the $100,000 in UM available under his own policy. He gave State Farm thirty days to tender the money, estimating his damages to be $3.5 million because she suffered from reflex sympathetic dystrophy syndrome (RSD) type 1. On the 29th day, State Farm demanded that Curran undergo a Compulsory Medical Exam (CME) pursuant to the terms of the policy. Curran refused and proceeded to sue State Farm. A jury trial culminated in an award of $4,650,589 in damages to Curran.

State Farm appealed, contending that Curran's failure to attend a CME is a breach of a condition precedent to both coverage and to suit, which constitutes a material breach of the policy resulting in forfeiture of coverage irrespective of any showing of prejudice to State Farm. The Fifth District Court of Appeal disagreed. Sitting en banc, it concluded that while Curran breached the contract when she failed to attend the CME, that in order "to avoid liability under the insurance policy based on noncompliance with the CME clause, it was essential that State Farm plead and prove a material breach, which means a breach causing prejudice."
The 5th DCA asked the Florida Supreme Court to review its decision on the basis of great public importance. In a 5-2 decision, the Supreme Court approved the decision of the Fifth District in State Farm Automobile Insurance Co. v. Curran, 83 So. 3d 793 (Fla. 5th DCA 2011). It answered the restated certified question — reproduced above in caps — by holding that "an insured's breach of a CME provision in an uninsured motorist policy of insurance does not result in forfeiture of benefits unless the insurer pleads and proves it was prejudiced as part of its affirmative defense."
While this case was a significant victory for insureds, it also demonstrates the importance of not running afoul of policy terms. The stakes for Curran were all or nothing: recover under the $4,650,589 jury verdict or nothing at all. His lawyers rolled the dice and won. The Supreme Court ruled that the record was devoid of evidence of prejudice. The Court explained it this way: "Although State Farm did not advance a specific argument that it was prejudiced below, the record demonstrates that Curran's refusal to submit to a CME did not prejudice State Farm in any fashion. Shortly after filing suit, Curran offered to submit to a medical examination pursuant to Florida Rule of Civil Procedure 1.360. State Farm, however, elected to defer the examination until after the trial court determined whether Curran had forfeited coverage under the policy."
State Farm goofed. Expecting its forfeiture argument to prevail, it failed to present ample evidence of prejudice. Future insureds may not be as lucky. Learning from this decision, carriers will present prejudice evidence in future cases.
*********************************************************
Contact us toll free at 866-785-GALE or by email (jgale@jeffgalelaw.com) for a free, confidential consultation to learn your legal rights.
Jeffrey P. Gale, P.A. is a South Florida based law firm committed to the judicial system and to representing and obtaining justice for individuals – the poor, the injured, the forgotten, the voiceless, the defenseless and the damned, and to protecting the rights of such people from corporate and government oppression. We do not represent government, corporations or large business interests.
While prompt resolution of your legal matter is our goal, our approach is fundamentally different. Our clients are "people" and not "cases" or "files." We take the time to build a relationship with our clients, realizing that only through meaningful interaction can we best serve their needs. In this manner, we have been able to best help those requiring legal representation.