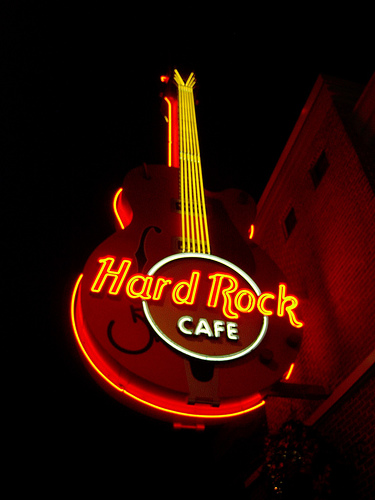 The Seminole Tribe of Florida is a sovereign nation within a nation. Under the Indian Reorganization Act of 1934, the Tribe is sovereignly immune unless (1) the tribal council waives its immunity, or (2) Congress abrogates the Tribe's immunity. (Pursuant to the Seminole Tribe of Florida and State of Florida Gaming Compact of 2007, a small exception applies to patrons who claim "to have been injured in the area of the Facility where Covered Games are played." Patrons are defined as those people who are on the premises of a facility or who have entered the Tribe's lands for the purpose of playing authorized covered games.
Sovereign immunity developed as a recognition of Indian tribes as separate and distinct governments – see Cherokee Nation v. State of Georgia, 30 U.S. 1 (1831) – and to protect tribes' scarce financial resources.
The Seminole Tribe is one of the most powerful and lucrative corporations in Florida. In 2006, it purchased Hard Rock International for $965 million, and in 2010, spent $560,000 on lobbying. It is involved in business ventures throughout the state. Its dealings extend far beyond the gaming (gambling) business.

Although recognition of the Seminole Tribe as a separate and distinct government remains an important consideration, justifying the immunity to protect scarce financial resources is no longer valid. It is time for the sovereign immunity doctrine to be eliminated. In its current form, the doctrine bars legitimate claims against the Tribe and its members for personal injuries and death caused by negligence.
In Seminole Tribe of Florida v. Ariz., (Fla: Dist. Court of Appeals, 2nd Dist. 2010), a pedestrian was struck and killed by a car driven by a security guard who worked for the Tribe. The decedent's personal representative sued the Tribe in the circuit court of Palm Beach County. The tribal counsel did not waive its immunity. Relying on the Indian Reorganization Act of 1934, the Second District Court of Appeal barred the claim against the Tribe.
Tragic.
Read this Miami Herald article for another example of the problems presented by Seminole Indian sovereign immunity.
****************************************************
Contact us at 866-785-GALE or by email to learn your rights.
Jeffrey P. Gale, P.A. is a South Florida based law firm committed to the judicial system and to representing and obtaining justice for individuals – the poor, the injured, the forgotten, the voiceless, the defenseless and the damned, and to protecting the rights of such people from corporate and government oppression. We do not represent government, corporations or large business interests.