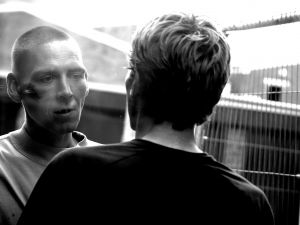 In Bellevue v. Frenchy's South Beach Cafe, Inc., So.3d , 38 FLW D2537 (Fla. 2nd DCA 12-4-2013), the 2nd DCA held that the trial judge was wrong in keeping evidence of the following prior incidents, some of which dated back four-and-a-half years before the subject incident, from the jury's consideration in a barroom brawl case involving serious injuries:
the night cook being stabbed in front of the restaurant after he got off work;
multiple instances of patrons being kicked out of the bar for harassing employees, being vulgar, being rude, threatening employees, or being so drunk they fell off of a bar stool;
patrons being kicked out for fighting;
patrons drunk and fighting on the deck;
a car being broken into in the parking lot;
a minor in possession of alcohol who was armed with a knife out front;
a near-fight between two patrons and a waiter;
multiple instances of having to stop serving alcohol to patrons because they were "out of control";
multiple instances of drunk patrons being loud and vulgar or threatening; and
the police having to be called because two patrons were about to fight.
In Florida premises liability cases, the plaintiff bears the initial burden of presenting competent and substantial evidence that the incident was reasonably foreseeable and the defendant failed to take reasonable measures to prevent it. The plaintiff in Bellevue tried to meet this burden by introducing evidence of sixty prior events, including the above listed. The court ruled that only those incidents "involving damage to persons or property" and "starting [on], ending [on], or involving the premises" would be admitted. As a result, only twelve of the sixty incidents were admitted.

In reversing, the appeals court cited a trilogy of Florida Supreme Court cases: Hall v. Billy Jack's, Inc., 458 So. 2d 760 (Fla. 1984), Allen v. Babrab, Inc., 438 So. 2d 356 (Fla. 1983), and Stevens v. Jefferson, 436 So. 2d 33 (Fla. 1983). The court in Hall stated:
"For[e]seeability may be established by proving that a proprietor had actual or constructive knowledge of a particular assailant's inclination toward violence or by proving that the proprietor had actual or constructive knowledge of a dangerous condition on his premises that was likely to cause harm to a patron. A dangerous condition may be indicated if, according to past experience (i.e., reputation of the tavern), there is a likelihood of disorderly conduct by third persons in general which might endanger the safety of patrons or if security staffing is inadequate. These indicia are not exhaustive."
While Allen held that foreseeability may be established
"by proving that, based on past experience, a proprietor knew of or should have recognized the likelihood of disorderly conduct by third persons in general which might endanger the safety of the proprietor's patrons." Allen, 438 So. 2d at 357
And Stevens decided that
"A tavern owner's actual or constructive knowledge, based upon past experience, that there is a likelihood of disorderly conduct by third persons in general which may endanger the safety of his patrons is also sufficient to establish foreseeability."
The takeaway from the Florida Supreme Court opinions and the discussion in Bellevue, is that while evidence of prior similar events may be helpful, evidence of lesser crimes against both persons and property is also relevant and admissible to determining the issue of foreseeability. In other words, "[f]oreseeability is determined in light of all the circumstances of the case rather than by a rigid application of a mechanical `prior similars' rules." Holiday Inns, Inc. v. Shelburne, 576 So. 2d 322, 331 (Fla. 4th DCA) (citation omitted), dismissed, 589 So. 2d 291 (Fla. 1991), and disapproved on other grounds, Angrand v. Key, 657 So. 2d 1146 (Fla. 1995).
Trial courts must always be mindful that, in our civil and criminal justice system, juries are the final arbiters of fact. What this means is that unless the probative value of relevant evidence is substantially outweighed by the danger of unfair prejudice, confusion of issues, misleading the jury, or needless presentation of cumulative evidence, it should be put to the jury for consideration. See Florida Statute 90.407. The cases cited in this blog give us a strong indication of the type of evidence that is relevant in business establishment fight and assault cases.
*********************************************************
Contact us toll free at 866-785-GALE or by email (jgale@jeffgalelaw.com) for a free, confidential consultation to learn your legal rights.
Jeffrey P. Gale, P.A. is a South Florida based law firm committed to the judicial system and to representing and obtaining justice for individuals – the poor, the injured, the forgotten, the voiceless, the defenseless and the damned, and to protecting the rights of such people from corporate and government oppression. We do not represent government, corporations or large business interests.
While prompt resolution of your legal matter is our goal, our approach is fundamentally different. Our clients are "people" and not "cases" or "files." We take the time to build a relationship with our clients, realizing that only through meaningful interaction can we best serve their needs. In this manner, we have been able to best help those requiring legal representation.