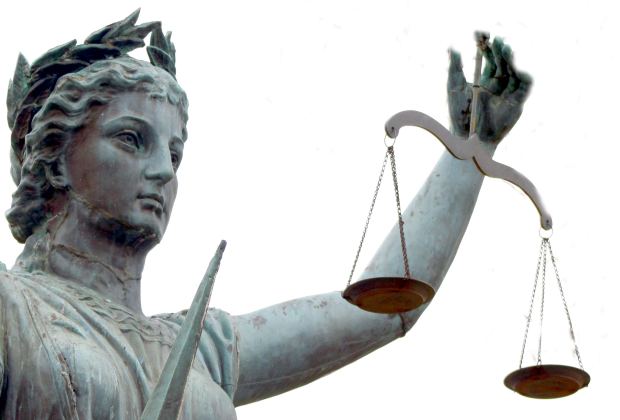 In Parrish v. City of Orlando, 53 So.3d 1199 (Fla. 5th DCA 2011), the plaintiff suffered a comminuted proximal humerus fracture in her left shoulder from tripping and falling on an uneven sidewalk. The jury awarded $51,929.02 for past medical expenses, and $130,000 for future medical expenses. However, the jury awarded no past or future noneconomic damages. Because of the zero award, Ms. Parrish moved the trial court post-verdict to order an additur (F.S. 768.74) and/or a new trial (FRCP 1.530). When her motion was denied, she appealed.

A verdict comes to an appellate court clothed with a presumption of regularity and should not be disturbed if supported by the evidence. Deklyen v. Truckers World, Inc., 867 So.2d 1264, 1266 (Fla. 5th DCA 2004).
Because the verdict in Parrish was not supported by the evidence, the Fifth District Court of Appeal reversed the trial court's denial and remanded for a new trial on damages. In the appeal court's view, the verdict was inadequate as a matter of law.
A jury may refuse to award noneconomic damages when the defendant has presented evidence disputing such damages or when future noneconomic damages are uncertain or speculative. Allstate Ins. Co. v. Manasse, 707 So.2d 1110 (Fla.1998); see also Tavakoly v. Fiddlers Green Ranch of Fla., Inc., 998 So.2d 1183, 1184-85 (Fla. 5th DCA 2009) (holding that jury's failure to award injured horse rider damages for future pain and suffering did not warrant granting rider new trial, even though jury awarded rider $27,000 for future medical expenses over 27 years; record did not contain indisputable medical evidence of permanent impairment or that rider would continue to experience pain into future, and award of future medical expenses was consistent with treating physician's testimony that rider's condition should be monitored on annual basis); Allstate Ins. Co. v. Campbell, 842 So.2d 1031, 1035 (Fla. 2d DCA 2003) ("[A]s in Manasse, the need for future economic damages was disputed and the jury awarded only minimal future economic damages. Therefore, the jury's failure to award future noneconomic damages was supported by the evidence…."); Dyes v. Spick, 606 So.2d 700, 704 (Fla. 1st DCA 1992) ("Due to the somewhat speculative nature of what may occur in the future, it is perhaps not unwise to afford great latitude to the jury in its determinations as to [future] damages.").
However, when medical evidence on permanence or causation is undisputed, unimpeached, or not otherwise subject to question based on other evidence presented at trial, the jury is not free to simply ignore or arbitrarily reject that evidence and render a verdict in conflict with it. See, e.g., Campbell v. Griffith, 971 So.2d at 232, 236 (Fla. 2d DCA 2008).
In Parrish, the plaintiff's treating doctor testified that her shoulder injury was a permanent injury caused by the fall and the City conceded that it presented no opposing testimony. Additionally, the plaintiff's own testimony regarding pain and limitations was undisputed. Hence, since the evidence regarding permanency and past and future pain and suffering was undisputed, a zero award for pain and suffering is inadequate as a matter of law. Ellender v. Bricker, 967 So.2d 1088, 1093 (Fla. 4th DCA 2007); Deklyen v. Truckers World, Inc., 867 So.2d 1264, 1268 (Fla. 5th DCA 2004); and Dolphin Cruise Line, Inc. v. Stassinopoulos, 731 So.2d 708, 710 (Fla. 3d DCA 1999).
There are many reasons why a jury may render an inadequate verdict. When it does, the trial court judge or another jury should correct the error.
************************************************
Contact us toll free at 866-785-GALE or by email to learn your legal rights.
Jeffrey P. Gale, P.A. is a South Florida based law firm committed to the judicial system and to representing and obtaining justice for individuals – the poor, the injured, the forgotten, the voiceless, the defenseless and the damned, and to protecting the rights of such people from corporate and government oppression. We do not represent government, corporations or large business interests.
While prompt resolution of your legal matter is our goal, our approach is fundamentally different. Our clients are "people" and not "cases" or "files." We take the time to build a relationship with our clients, realizing that only through meaningful interaction can we best serve their needs. In this manner, we have been able to best help those requiring legal representation.